The Integrative Fertility Symposium is a special symposium that is full of energy and excitement starting from the Thursday April 16th pre-symposium lectures and ending at 2pm with the final lecture on Sunday April 19th at 2pm.
What makes the IFS so special and a must attend event?
I have heard from those who have attended the IFS that it is their favorite conference and they attribute this to the amazing speakers and lectures.
But I do not think that is the only reason practitoners who have attended the Integrative Fertility Symposium call it the best.
I want to share with you why I think the energy is so exciting and inspiring at the IFS and why everyone who attends says it is a must attend event.
The Top 5 Reasons Why Practitioners Love the Integrative Fertility Symposium
#1 The People
The IFS has a selection bias that attracts leaders in the profession who are driven, self-motivated, and successful.
Approximately 90% of IFS attendees are not from Vancouver and about 80% come from outside of Canada, so the IFS is a destination conference.
The majority of attendees have to get an updated passport, take a plane, and stay in a hotel for 3 or 4 nights. This takes commitment and a strong desire to improve one's skills for treating reproductive health issues.
When people invest this much time and money into a conference, they really want to be there, not just to fulfill CEU/PDA/CPD, but to fulfill their hunger to learn. The IFS brings together a special group of like-minded individuals who are truly invested in their practice. These individuals are already successful or have the right mindset that will lead them to that success.
Attend the IFS and surround yourself with successful colleagues who are motivated and willing to invest in themselves to better help their patients.
Watch this video to see what people have said about the IFS.
Click here to register to secure your seat and save on the early bird rate
#2 The Speakers

The list of presenters truly 'speak' for themselves.
If you go to the website and look at the list of 29 speakers and over 40lectures making up over 90hours of content, you will see why the IFS attracts so many superstars from all over the world.
Click here for the list of this year's speakers presenting at the IFS
View the full list of this year's lectures
#3 The Location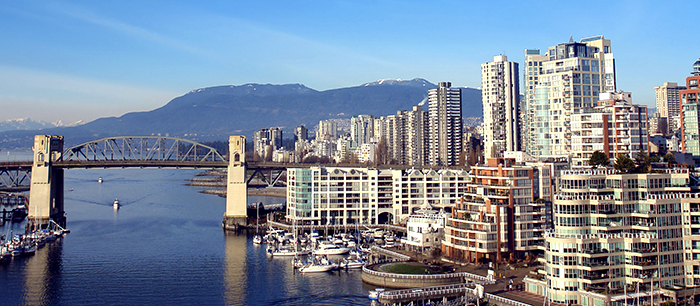 Vancouver, British Columbia, Canada is a destination city. It ranks in the top 5 cities to live in the world.
The Symposium is located in downtown Vancouver. Walking distance to China Town and Gas Town. From the symposium windows, you can watch float planes landing and taking off in the harbor along with Alaskan cruise ships entering and exit, and gaze at the spectacular mountain view.
There is easy access to and from the airport. It is only a twenty minute ride and just $8CAD ($6USD) train ride. We have the 2010 Winter Olympics to thank for this easy and affordable transportation.
Remember hotel fees are in Canadian Funds. Using today's exchange rates, a hotel for $219 CAD is approximately $165 USD. Please check todays exchange rates
Click here to book your hotel accommodations.
#4 The Lectures
This year's theme is Self-Care: Awaken Your Inner healer.
We have three tracks: (1)TCM Fertility, (2) Functional Medicine for Reproductive Health and (3) Self-Care spread over 4 concurrent sessions
Almost all the lectures are recorded so if you miss one of the concurrent sessions you can always order the recordings and watch any concurrent session you missed.
Cick here to view the schedule of lectures.
#5 Passion
The IFS is the only integrative conference dedicated to reproductive health.
If you consider yourself a fertility expert or have a passion for treating reproductive health issues, then this conference is for you.
We are greatly influenced — whether we like it or not — by those we surround ourselves with. They affect our way of thinking, our self-esteem, and our decisions. Attend the IFS and surround yourself with successful colleagues who are motivated and willing to invest in themselves to better help their patients.
See you in Vancouver BC at the 2020 Integrative Fertility Symposium!
Lorne Brown Dr. TCM, B.Sc., CPA, FABORM, CHt. Chair - Integrative Fertility Symposium
Cancellation Policies
All cancellation requests must be made in writing through our web forms
Up to December 31st, 2019, you will be charged a $100.00 cancellation fee.
Between January 1, 2020 - February 28, 2020, each registrant will be charged a 50% cancellation fee.
NO Refunds will be given after February 28, 2020. There are no refunds for "no-shows".
Registration in non-transferable and cannot be sold. Only those on our master registration list will be accepted into the Symposium
All fees are charged in USD (US Dollars)