2019 Integrative Fertility Symposium Exhibitors
Scroll down below to learn about 2019 IFS exhibitors, and visit their website.
LOCATION
Simon Fraser University Harbour Centre
515 West Hastings Street
Vancouver, British Columbia V6B 5K3

EXHIBITOR HOURS for IFS 2019
Thursday, April 25th - 4:30 PM – 9:00 PM (set up)
Friday, April 26th - 8:00 AM – 6:00 PM
Saturday, April 27th - 8:00 AM – 6:30 PM
Sunday, April 28th - 8:00 AM – 2:00 PM (removal by 4:00 PM)
Note: Platinum & Gold Exhibitors also exhibit all day Thursday, April 25th for the pre-symposium day starting at 9:30am. Silver and Bronze set up begins Thursday at 4:30pm

SHIPPING TO THE IFS
If delivering materials to SFU please clearly label your boxes as follows:
- Address it "Attention: Security"
- Include your company name and contact person, and contact number
- Write the event number (Event 86379), name of the event (INTEGRATIVE FERTILITY SYMPOSIUM), date, and start time of your event
-Include Event Manager name as a contact – C/O: Rachel Jones

Please note that the delivery address is as follows:
SFU at Harbour Centre
ATTN: Security
515 West Hastings Street
Vancouver, British Columbia
Canada V6B 5K3

Please clearly mark all boxes with the company name and contact number for ease of delivery.

RETURN SHIPPING AFTER THE IFS
Each exhibitor will be responsible for organizing their own courier pickup, and will need to call the courier service directly to have this arranged. Exhibitors must ensure that the way-bills are filled out accordingly. Please label each parcel with your company name, the event name (Integrative Fertility Symposium), and the number of pieces to be shipped (e.g. 1 of 3, 2 of 3, etc.).

Please note that each vendor will need to log their parcels in with security, and specify their company name, event name, and number of pieces for storage. Pickup can be arranged anytime after the event. As most courier services do not pick up on Sundays, security will store your items for courier pick up.
Any boxes that you no longer require need to be broken down. Housekeeping at SFU Harbour Centre will dispose of these boxes.

BOOTH SET-UP
Thursday, April 25th, 2019, 4:30 PM - 9:00 PM

BOOTH REMOVAL
Sunday, April 28th, 2019
Symposium ends at 2pm (last break at 11:30 AM – 12:00 PM)
Exhibitor take down may begin at 12:00 PM – must be completed by 4:00 PM

SOLICITING
Non-exhibitors or representatives of non-exhibiting companies will not be permitted to canvass or solicit business in the exhibit area, at the meeting site(s), or in the host hotel.

SECURITY
Security will be on duty during non-exhibit hours. Simon Fraser University shall not be liable for any loss of or damaged goods or property, prior to, during, or subsequent to the time of the exhibition. Exhibitors are responsible for their property.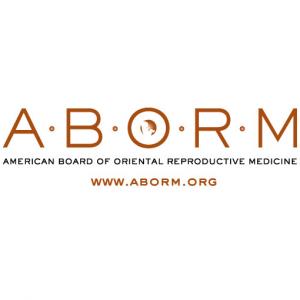 The ABORM has been formed by leading professionals in Oriental Reproductive Medicine who have come together voluntarily with a resolve to meet the patient and physician demand for a demonstration of knowledge of care in this field. We have recognized the need for a certification to maintain that practitioners who are treating patients with Oriental Medicine in the field of Reproductive Health are doing so with an advanced knowledge and experience, and to allow practitioners to demonstrate their knowledge through the process of voluntary examination.
The ABORM is a non-profit 501(C)6 corporation devoted to teaching, research, and the practice of Oriental Medicine as it relates to the treatment of reproductive disorders. The ABORM respects the training and lineage of all practitioners who work with reproductive disorders. Our medicine is holistic in nature, and that holism must be retained as we choose to gain advanced knowledge in the treatment of fertility with Acupuncture and Oriental Medicine. In the interest of the health of all our patients, and the advancement of the AOM profession, ABORM asserts the right of any practitioner to gain advanced knowledge in any area he or she chooses to study.
Healthy Seminars is dedicated to being the leader in providing quality continuing education for practitioners. Healthy Seminars provides seminars, workshops and courses that foster the individual's commitment to life-long learning, optimal development, and maintenance of knowledge and skills. The deeper your knowledge, then the stronger your confidence, which leads to success.
Healthy Seminars Offers:
Gold Sponsors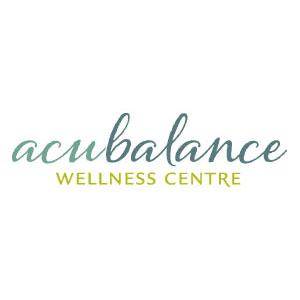 Acubalance Wellness Centre is British Columbia's first Reproductive Chinese Medicine Clinic specializing in natural care for infertility, pregnancy, women's health, and menopause. Our unique, integrated approach incorporates research-based treatment with traditional Chinese therapies including acupuncture, herbal treatment, diet, and mind-body techniques. More than anything we want you to feel empowered and back in control.
We see ourselves as your wellness coach and patient navigator working in partnership with you and your medical doctor to create a treatment plan that works best for you. Our goal is not just to get you pregnant but to help you have a healthy baby and a healthy life
Company Profile
Meditech International Inc. is a medical biotechnology company specializing in the design, manufacture and distribution of Laser Therapy Systems to healthcare professionals worldwide.
The company also conducts extensive clinical research with the objective of expanding the scope of application, particularly in conditions where current medical approaches are ineffective.
Meditech was founded in 1989 by Fred Kahn, MD, FRCS(C). Corporate headquarters are located in Toronto, Canada. Incorporating its patented, proprietary technology, Meditech markets products registered under the brand name BioFlex.
The technology is non-invasive, non-toxic and highly effective in the treatment of an extensive number of medical conditions including: Soft Tissue & Sports Injuries, Repetitive Motion Injuries, Arthritic Conditions and Wound Healing.
About The Founder
Dr. Kahn's medical career began as a graduate of the Faculty of Medicine at the University of Toronto and led to the practice of general surgery with the subspecialty of vascular reconstructive surgery in the United States following which Dr. Kahn focused his interest and energy on the healing potential of Low Intensity Laser Therapy.  Starting in 1988 he pioneered the development and clinical application of laser therapy systems.  
Dr. Kahn's inventions and his treatment protocols have continually demonstrated a high level of safety, efficacy, and cost effectiveness in the treatment of the musculoskeletal problems characterized by pain. 
Electro-Therapeutic Devices (ETD)
Electro-Therapeutic Devices Inc  (ETD) is Canada's only full service acupuncture supply company that has the ISO 13485 CMDCAS accreditation, a rigorous internationally recognized set of standards that ensures its products meet Health Canada standards. ETD will be offering discounts for Canadian based attendees. Visit our booth for more details, samples and discounts.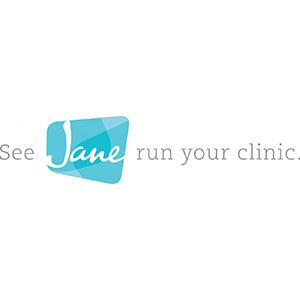 Jane Practice Management Software
Jane is a modern and beautifully designed practice management software designed for and used by practitioners just like you. You might not necessarily love the admin side of running a practice - you probably just want to treat clients, so you need a software that just works! And it needs to work for the admin staff,  the practitioners, the patients booking online and the owners running a business. As a founder of Jane and a clinic owner myself I know that your management software is being used all day every day and is integral to the running of your business.
We work hard (and all the time!) to make that happen smoothly. We are a support centred business with our rapid growth being fuelled by word of mouth. We like to say that Jane has grown as a company the same way you have grown your practice - by providing a great service about which our clients talk about!  I can tell you about Jane's features: available from anywhere and on any device, Jane offers scheduling, secure charting, invoicing, receipts as well as optional online booking and integrated payment processing. But really I find that almost every software out there uses the same words  "intuitive" "simple" "powerful".  So we'd like to prove those claims. What sets us apart is the experience you'll have using Jane.
Come by the booth or meet Jane online at www.janeapp.com and we'd love to show you what Jane can do.
Since 1979, Lhasa OMS has been your trusted source for needles herbs and more. We offer an unrivaled selection, unbeatable prices and unmatched service. Lhasa OMS will be extending 20% and free Ground Shipping for all US attendees. Use promo code IFS19 to save 20% and receive free Ground Shipping at http://www.LhasaOMS.com through May 13, 2019. 
We develop and produce powerful and effective therapeutic lasers – that accelerate the natural healing process. 
Laser therapy is well established as a fast and effective way to improving mitochondrial health and thereby optimizing the availability of ATP (=energy) in the cells. 
Since the GigaLaser was released in 2008, we've seen amazing results treating women with fertility issues, so far with a success rate of 66%! 
That is, 158 out of 239 women, many of whom had given up hope of ever having children, after having gone through several failed IVF's etc. 
Women suffering from other reproductive health issues, such as irregular/missing menstruations, endometriosis, or PCOS, have also benefited from GigaLaser treatments. 
In addition, more and more men with low semen quality are seeing drastic increases in sperm count, following laser treatments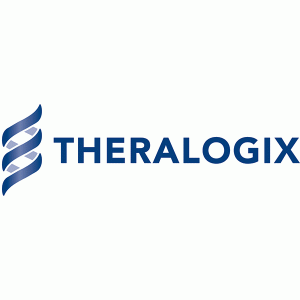 Theralogix offers fertility-focused supplements and exceptional prenatal vitamins. Formulations are developed and approved by a Medical Advisory Board comprising leaders in ART.  All products are third-party, independently-certified for content accuracy, product purity, and freedom from contaminants.
Related Conferences
12th ICCM Congress, Tel Aviv
Since 2007, the ICCM Congress is the biggest event for Chinese Medicine in Israel, bringing each year world-renowned professionals from abroad for a 4-days professional and educational conference, allowing Israeli and International therapists to learn and share knowledge together.
ICCM Congress #12 will be held in Tel Aviv from the 2nd of April until the 4th of April 2019. More details found here.
16th TAO Congress (International TCM Congress), Graz, Austria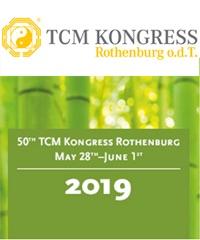 50th TCM Kongress Rothenburg 2019