Speaker:
Jill Blakeway, DACM, L.Ac
Description:
In this class, Jill will share practical tools that practitioners can use in their own clinics to maximize acupuncture's energetic effects. There will be a discussion of Qi as the body's intelligence and the role it plays in self-healing. We will explore the various prompts, physical, mental and emotional, that practitioners can give their patients to encourage the body to recalibrate. 
As part of a broader discussion on the science of connection, the class will look at the significance of the electro-magnetic fields around major organs in the body. As part of her research, Jill allowed the fields around her heart and brain to be measured with an EEG and EKG, whilst she was treating patients. The results showed that, as an acupuncturist, her body is making measurable adjustments and, due to the effect of mirror neurons, the patient responds by entering a more receptive state. 
There will be particular emphasis on breathing exercises and postural adjustments that help the practitioner to direct their own qi in order to enhance the vibratory effect of needling.  And whilst looking at the scientific basis for acupuncture, Jill will explore the embryological foundation of the acupuncture points, the significance of de qi, and the effect of acupuncture on connective tissue, and, in particular, acupuncture's relationship with the fascia.
Learning Objectives:
Exploring the role of the Tao as a container for human experiences.
An explanation of the personal energy field and it's connection to the Tao
Understanding the energetic link between the heart and the brain and it's impact on treatment
An explanation of the scientific basis for acupuncture and it's effects
Understanding the role of energy transmission during an acupuncture treatment
An experiential explanation of the practical steps a practitioner can take in order to enhance the vibratory effect of needling during an acupuncture treatment
Maximizing the placebo effect
How to prompt the body's self-healing mechanisms 
Learning about the scientific basis for energy medicine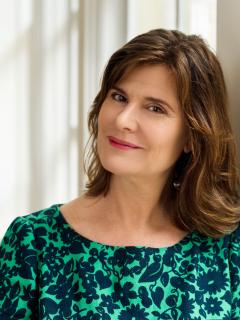 Jill Blakeway, DACM, L.Ac
Dr. Jill Blakeway is a Doctor of Acupuncture and Chinese Medicine, a licensed and board-certified acupuncturist, and clinical herbalist. Jill founded the Yinova Center in 1999 and currently acts as Clinic Director alongside her husband, Noah Rubinstein. As a practitioner, she is known for her intuitive approach to Chinese medicine and particularly for her skills as an acupuncturist and energy healer.
Jill has always been passionate about helping women achieve a healthy pregnancy - so much so that the New York Times described her as a "fertility goddess" and named her as one of Manhattan's top acupuncturists. She credits much of her success to combining the ancient wisdom of Chinese medicine with modern, conventional biomedicine. To this end, she joined forces with a reproductive endocrinologist to co-author the bestselling book, Making Babies: A Proven 3-Month Program for Maximum Fertility (Little Brown, 2009) about how to conceive naturally. She also authored a second book about women's sexual health called Sex Again: Recharging Your Libido (Workman Publishing, 2013). Jill's third book, Energy Medicine: The Science and Mystery of Healing will be published by Harper Collins in Spring 2019.
Jill founded the acupuncture program at NYU Lutheran Medical Center in Brooklyn, NY, where she acted as Head of Inpatient Acupuncture Services for many years. She currently teaches gynecology and obstetrics as a visiting professor in the doctoral program at Pacific College of Oriental Medicine in San Diego and in Chicago. She speaks at Chinese medicine conferences and her research has been published in the Journal of Alternative and Complimentary Medicine. Jill was the first acupuncturist to ever give a TEDTalk, at TEDGlobal in 2012.
As a popular authority on alternative medicine and women's health, Jill often makes media appearances, on-air and in print. Formally the host of a CBS Radio weekly podcast called Grow Cook Heal, Jill has appeared on The Dr. Oz Show, CNN, the Early Show, Good Morning America, NBC news, ABC News, Fox News, the Real Housewives of New York, and The Talk. She has also been quoted in New York Magazine, New York Times, Martha Stewart Living, Elle, W and Town & Country to name a few titles.