Speaker:
Randine Lewis PhD, L.Ac, FABORM
Room:
Fletcher Challenge Theatre
Talk Description:
Wu Wei: A counter intuitive approach to receptivity and treating infertility:" 'The watched pot never boils' .  Most methods of treating infertility focus on the manifestation. When the root is not addressed, manipulating the qi and blood are rarely effective. Most infertility has, either at its cause or adjacent effect, deep psychosomatic origins. All of the "trying" in the world only intensifies the resistance. Helping patients develop an open, receptive attitudinal posture is the most important element in achieving success. Dr. Lewis will help the practitioners work at a deeper level with their patients in overcoming this root resistance."
Learning objective:
This one hour talk will attempt to bring out the greatest gift a practitioner can offer a patient - presence, and non judgment. Penetrating into the depth of the root causes of infertility, guides the practitioner to help the patient find a calm, rational, and whole being approach to their fertility difficulty. We will cover the concepts of "rooting in spirit" and the "non-doing" therapeutic approach.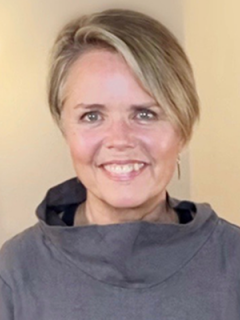 Randine Lewis PhD, L.Ac, FABORM
Dr. Randine Lewis, author of The Infertility Cure, has become the leading expert in treating infertility conditions naturally. Her powerful Eastern program combined with her vast knowledge of Western reproductive medicine has helped many thousands of woman throughout the world, get back their fertility, their hope, and their lives. Dr. Lewis began her studies in Western medicine, and after suffering through her own fertility challenges, overcame them with Chinese medicine. After finishing her medical studies in China, she earned a doctorate in Alternative Medicine, the basis of the program she now offers for the public through The Fertile Soul and for practitioners through Clinical Excellence Fertility Professionals (CEFP)
Online courses by speaker offered through Healthy Seminars: