Speaker:
Paul Turek, MD, FACS, FRSM
There is emerging evidence to show that men, as well as women, should be taking "preconception" or "prenatal" supplements in anticipation of family building. A recent meta-analysis of several randomized trials has shown that women undergoing IVF are more likely to conceive and less likely to miscarry if their male partners were taking antioxidant supplements. The mechanism for this effect might involve both improved sperm motility and also improved sperm DNA integrity. The U.S. government has now begun a prospective nationwide randomized trial to definitely address this issue.
Objectives:
Delineate what constitutes an "antioxidant" supplement
Describe how sperm DNA fragmentation might impair male fertility
List 3 known causes of elevated sperm DNA fragmentation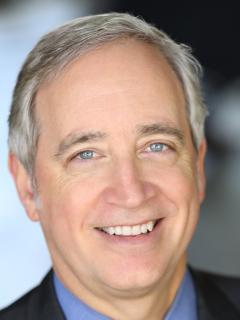 Paul Turek, MD, FACS, FRSM
Paul J. Turek MD, FACS, FRSM is Director of The Turek Clinics (www.TheTurekClinic.com) men's health clinics in Beverly Hills and San Francisco. As a former Endowed Chair Professor at UCSF, he is a highly decorated teacher, mentor and internationally recognized authority on issues of men's sexual and reproductive health.
Dr. Turek attended Yale College, followed by Stanford Medical School. After a urology residency at the University of Pennsylvania, Dr. Turek was fellowship trained at Baylor College of Medicine. His over 200 publications have advanced our knowledge of stem cells, fertility genetics, Sperm Mapping and the epidemiology of men's reproductive health. He is Past-President of the American Society of Andrology and the Society of Male Reproduction and Urology. He is a Fellow of the American College of Surgeons, the Société Internationale d'Urologie and the Royal Society of Medicine (U.K). He has consistently been voted a "Top Doctor" by seven national accrediting agencies.
Dr. Turek has received an NIH grant to develop an artificial testicle. He is a consultant to Healthcare 2.0 organizations, is a board member of several non-profits, and regularly advises the NIH, the CDC and The White House. Dr Turek maintains an award-winning blog on men's health issues (www.TurekonMensHealth.com) and is syndicated contributor to WedMD.