Speaker:
Paul Turek, MD, FACS, FRSM
Room:
Fletcher Challenge Theatre
Description:
Testosterone replacement therapy has become a multibillion dollar industry in the span of less than a decade. In part this is due to increased awareness and diagnosis of age-related androgen deficiency. But the effects of direct-to-consumer marketing in the US has also played a significant role in the uptick in testosterone replacement. Unfortunately, the blanket treatment of testosterone replacement in young hypogonadal males commits them to lifelong medication, impairs fertility and can significantly alter sexual and overall quality of life.
This lecture will review alternatives to testosterone replacement currently used to treat young men. 
Learning Objectives:
Describe the "saturation point" concept of T effects on the body
Delineate two ways of supporting testosterone that also maintain fertility
Provide a differential diagnosis of at least 5 conditions besides hypogonadism that result in low libido or erectile dysfunction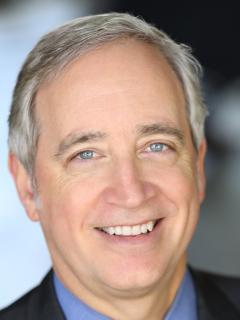 Paul Turek, MD, FACS, FRSM
Paul J. Turek MD, FACS, FRSM is Director of The Turek Clinics (www.TheTurekClinic.com) men's health clinics in Beverly Hills and San Francisco. As a former Endowed Chair Professor at UCSF, he is a highly decorated teacher, mentor and internationally recognized authority on issues of men's sexual and reproductive health.
Dr. Turek attended Yale College, followed by Stanford Medical School. After a urology residency at the University of Pennsylvania, Dr. Turek was fellowship trained at Baylor College of Medicine. His over 200 publications have advanced our knowledge of stem cells, fertility genetics, Sperm Mapping and the epidemiology of men's reproductive health. He is Past-President of the American Society of Andrology and the Society of Male Reproduction and Urology. He is a Fellow of the American College of Surgeons, the Société Internationale d'Urologie and the Royal Society of Medicine (U.K). He has consistently been voted a "Top Doctor" by seven national accrediting agencies.
Dr. Turek has received an NIH grant to develop an artificial testicle. He is a consultant to Healthcare 2.0 organizations, is a board member of several non-profits, and regularly advises the NIH, the CDC and The White House. Dr Turek maintains an award-winning blog on men's health issues (www.TurekonMensHealth.com) and is syndicated contributor to WedMD.