Do practitioners build full practices by chance? Or are there specific repeatable things which
you could be doing? Most practitioners do not strongly identify as business owners, and
neglect the business side of their profession, to the detriment of themselves, their patients and
their staff. Practitioners of all kinds need emotional and spiritual maturity, clinical expertise,
AND business skills. Come to this innovative and inspiring seminar to gain a solid education in
building a practice by referral and effective marketing.
Success in your practice is the result of building healthy, positive, long-term relationships with
people. With the right spirit, approach and language, you can attract many new patients by
investing time in high-return activities that are fun to do. You will emerge from this seminar
with the confidence, skills and actionable next steps needed to start or grow a thriving private
practice.
Objectives:
By completing this program, the participant will be able to:
1. How to build a practice by referral
2. Understand the Yin and Yang of Internal and External Marketing
3. Learn what as a business owner you should be focusing your time on
4. Learn the top five ways to attract new patients
5. Why the internet has to be part of your marketing strategy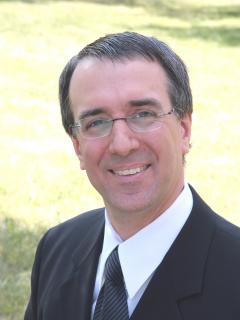 Michael Gaeta is a visionary educator, clinician and writer in the field of natural healthcare.  His purpose is to create a world of vital, resilient people who find fulfillment through positive contribution, and stay out of the medical system. Michael works with natural health professionals who want to improve their patient care and practice success—through his Clinician's Mastermind Circle, live seminars and webinars, and distance learning programs. He holds licenses in acupuncture, dietetics-nutrition and massage therapy, and is a doctor of acupuncture in Rhode Island. Michael earned his master's degree in acupuncture from the New York College of Health Professions, where he was a faculty member for ten years. Michael's teaching is informed by 26 years of successful clinical practice, in his New York and Colorado clinics, helping thousands of patients improve their well-being, prevent illness, and choose a lifestyle of "nature first, drugs last". He co-founded Acupuncture for Veterans, which provided free treatments in New York City. Michael is past president of the Acupuncture Society of New York, earning awards for State Association President and State Association of the Year. He appeared on the CBS Early Show and NBC News, and has trained over 15,000 clinicians in his Success with Natural Medicine clinical seminars since January 2001, and his Love, Serve & Succeed business and ethics seminars since 1993. In four years, his wellness radio show on Contact Talk Radio attracted over 100,000 subscribers. He loves to debunk popular myths regarding food quality (critical), vaccines (more harm than good), cholesterol (very good), antioxidant vitamins (not helpful), and chronic illness (preventable). Michael is also a pianist and composer. With Richard Schmitt, DC, he launched the first online video education service for Standard Process clinicians and patients, expertnutritionadvisor.com, in September 2014. Michael offers the Clinician's Mastermind Circle (cliniciansmastermind.com), comprehensive one- and two-year mentoring, training & certification programs and community, for clinicians who want to expand their natural functional medicine practice. Useful ideas and resources at michaelgaeta.com.