Speaker:
Laura Erlich LAc FABORM, Yvonne Farrell DAOM, L.Ac
This course will examine the physical, mental and emotional health of a woman undergoing IVF from the period of embryo transfer (fresh or frozen) through the first heartbeat detected on ultrasound.  Particularly, the course will focus on the stress induced by this "high stakes" time period, and the impact that stress may have on early pregnancy.  Additionally, we will present the common medical tests and "hurdles" women face during this time and how to best support them.  Luteal lab work, beta HCG testing, chemical pregnancy, ultrasound and early miscarriage will be discussed.  Modes of adjunct treatment to be presented will include acupuncture, basic herbal protocols (this is not an herbal medicine presentation, but will nod to the commonly used formulas for this time frame) and nutrition and lifestyle recommendations.  Acupuncture concepts and sample protocols will be presented through the lens of the Eight Extraordinary Meridians.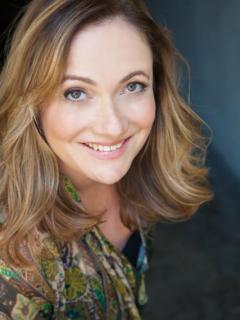 Laura Erlich, LAc, FABORM, has practiced Integrative Chinese Medicine since 2007,  in West Los Angeles and  Silver Lake, CA. She also maintains a labor support practice, having accompanied hundreds of women through the journey of pregnancy and childbirth as a doula.
Laura is the founder and owner of Mother Nurture Wellness, a clinic dedicated to supporting women through the journey of fertility, the childbearing cycle and all areas of health and wellness.  Her areas of specialty include women's health, fertility enhancement (with or without ART), conscious conception, prenatal and post-partum care, gynecological disorders and menopause.  In addition to practicing, Laura is passionate about teaching and writing. She offers continuing education courses on infertility, obstetrics and women's health to acupuncturists all over the world through Pro D seminars, in person at her clinic, and to the doctoral cohort at Yo San University. She is the co-author of Feed Your Fertility, a guide to optimizing fertility through nutrition and Chinese Medicine, with Emily Bartlett, LAc,  (Fair Winds Press 2015).  You can also find her writings through multiple guest blog posts and her website, www.mothernurutrela.com.
While out of the office, Laura enjoys a great life with her wonderful husband and son.
Laura offers the following online reproductive medicine course through Pro D Seminars approved for CEU/PDA/CPD:
Eight Extras and the Childbearing Cycle: Complete Course (16 CEU/PDA/CPD)
Treating Infertility with the Eight Extraordinary Vessels (14 CEU/PDA/CPD)
Labor Preparation & The 8 Extras: Supporting the Transition From Pregnancy to Parenthood (6 CEU/PDA/CPD)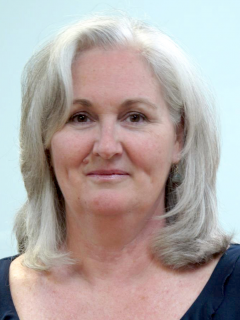 Yvonne Farrell DAOM, L.Ac
Dr. Farrell has been practicing and teaching Chinese Medicine and Channel Theory since 1996.
She directs her teaching towards the empowerment of students with the hope that they will embody the spiritual aspects of Chinese Medicine and make them their own. Dr. Farrell believes that self-cultivation, self-knowledge and critical thinking are essential in developing capacity as a practitioner of Chinese Medicine.
To that end, she teaches dynamic, informative and thought-provoking live CEU courses and webinars through LA Herbs and Acupuncture and Healthy Seminars.
Online courses by speaker offered through Healthy Seminars: