Speaker:
Sabine Wilms PhD, Sharon Weizenbaum, Dipl. Ac., Dipl C.H
Description
Even though traditional Chinese gynecology is one of the crown jewels of Chinese medicine, its transmission to the West has been limited and hampered by a lack of access to the deep knowledge found in the primary sources. In this class, Sharon Weizenbaum, one of the most prominent practitioners of Chinese gynecology in the West, pairs up with translator and medical historian Sabine Wilms to introduce or fundamentally change the way you think about some key concepts from the Chinese classics of gynecology. We will analyze and discuss the history, traditional and contemporary usage, and specific technical meaning of characters and terms that are bound to impact your approach to the female body in clinic.
Learning Objectives
Participants will be able to:
Summarize the key Chinese terms and concepts in traditional Chinese Gynecology;
Analyze the central Chinese characters in these terms based on their etymology, medical usage, and specific technical meaning in gynecology;
Translate these terms into clinical practice, in diagnosis and treatment;
Compare and contrast such a classics-based approach to the female body with some popular TCM ideas;
Gain clinical clarity by bringing the classical texts to life.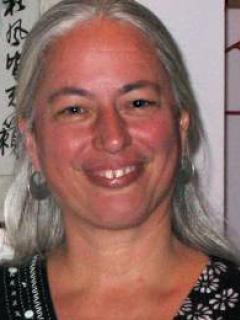 Sharon Weizenbaum, Dipl. Ac., Dipl C.H
Sharon Weizenbaum graduated from the New England School of Acupuncture in 1983 and has been practicing Chinese medicine for over 30 years. Her first gynecology teacher was Dr. Zhu Shu-rong from Shang Hai. In 1990 she traveled to Hang Zhou where she studied herbal gynecology with Dr. Qiu Xiao-mei as well as Chinese language. She continued her language study at Mt. Holyoke College and translates much of her own teaching materials. In 2007 she traveled back to China to study classic formulas with Dr. Huang Huang, who continues to be one of her teachers. She studied and apprenticed with Kiiko Matsumoto for 12 years and developed Integrative Mandala Acupuncture as a synthesis of her study with both Chinese and Japanese acupuncture teachers. Sharon is the director of White Pine Healing Arts clinic and educational facility. She teaches the Graduate Mentorship Program and Integrative Mandala Acupuncture nationally as well as shorter courses. Her articles have been published in The Lantern and in the North Amercan Journal of Oriental Medicine. She is known for her engaging, clinically relevant and clear teaching style.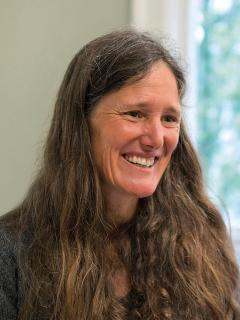 Sabine has been studying classical Chinese writings on medicine ever since her PhD education in Asian Studies and medical Anthropology. With a strong academic background in early Chinese philosophy, science, cosmology, and language and therefore in a historically and culturally sensitive approach to classical Chinese medicine, she now enjoys studying and teaching Chinese medicine as a living, effective, ever-changing, and much needed response to the issues of our modern times. Some of her favorite topics are gynecology and reproduction, pediatrics, medical ethics, and "nurturing life," as envisioned by the great medieval "King of Medicinals" Sun Simiao. Sabine is happiest when engaging in a dialogue with practitioners and students of Chinese medicine on how to bring this ancient wisdom to life in our modern times. Besides teaching at the School of Classical Chinese Medicine at the National College of Natural Medicine in Portland, Oregon, and producing books on Chinese medicine through her publishing company, Happy Goat Productions, she is busy raising a daughter and varying numbers of dogs, chickens, goats, fruits, and vegetables.
Online courses by speaker offered through Healthy Seminars: