Speaker:
Claudia Citkovitz, MS, L.Ac., PhD
The fetal heart-rate monitor/tocometer is a high-tech element of hospital birth that many argue has greatly increased C-sections with little evidence of improved outcomes. That said, for the practitioner of Oriental Medicine, it also provides a very useful extension of our own diagnostic methods. Reading the contraction monitor strip as the 'pulse' of the labor offers insight into the patient's constitution, the position of the baby, and immediate feedback on treatment effects. Looking at monitor strips from 13 years of practice on the Labor and Delivery unit, practitioners will easily spot the familiar faces of Yin and Yang, Qi and Blood, and stagnation and deficiency in the contraction waves. Common pathologies will be shown, along with the visible effects of appropriate acupressure and acupuncture treatment. The class will also provide guidelines for reading the fetal heart component of the monitor strip, which are key in understanding hospital staff's management of low- and high-risk cases. Handouts will include an easy-reference summary of the key contraction and heart monitor patterns, along with diagnostic and treatment guidelines.
 
Learning Objectives 
Acupuncturists taking this class can expect to:
• Clearly understand the components of a monitor tracing, their limitations, and signs that a given reading may not be accurate.
• See the basic Oriental Medicine patterns of stagnation and deficiency as they express in the contraction monitor readout.
• Integrate monitor findings into their own OM diagnostic methods and treatment planning.
• Identify Category 1, 2 and 3 fetal heart rate monitor tracings, and understand their associated standards of care.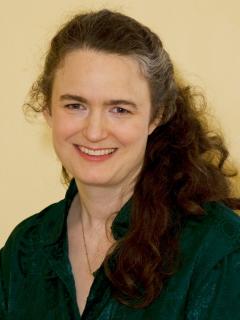 Claudia Citkovitz, MS, L.Ac., PhD
Claudia Citkovitz, PhD, LAc., has led the Acupuncture Service at NYU Lutheran since 2004, supervising 8 acupuncturists who provide inpatient care and clinical instruction in the areas of neurological and orthopedic management, rehabilitation, labor and delivery, pain management. Dr. Citkovitz studied Chinese language in Beijing and acupuncture at the Pacific and Tri-State colleges in New York.  An internationally known lecturer on acupuncture practice and research methodology, she lectures regularly for the American College of Traditional Chinese Medicine, the Oregon College of Oriental Medicine and the Pacific College of Oriental Medicine, the University of Westminster in London and the British Acupuncture Council. Her PhD study on acupuncture during acute stroke rehabilitation was the first conducted in the United States, as was her 2006 study of acupuncture during labor and delivery. Dr. Citkovitz is a frequent peer reviewer and Editorial Board member on journals including Acupuncture in Medicine, BMC Pregnancy and Childbirth, the Journal of Alternative and Complementary Medicine, Explore, and Meridians.  She is a past member of the NCCAOM's Task Force on Hospital-Based Acupuncture, the Tri-State College Advisory Board and the Touro College Institutional Review Board, and is currently a Commissioner of the Accreditation Commission for Acupuncture and Oriental Medicine.
Online courses by speaker offered through Healthy Seminars: