Description
The Cleveland Clinic suggests that some 43% of women report some form of female sexual dysfunction (FSD) however this is assuming women were being properly asked about their sexual health which can be a difficult subject even for clinicians to discuss. FSD is broken down into four main categories: desire disorders, arousal disorders, orgasm disorders and sexual pain disorders. The focus of this presentation is to discuss the female sexual response and the hormonal evaluation. Many clinicians focus entirely on testosterone when a myriad of hormones must be in balance including oxytocin, estrogen, progesterone, dopamine, serotonin and the stress hormones. Each hormone and their contribution to her sexual response will be discussed as well as both conventional and functional treatment considerations. 
Objectives
Define the categories of Female Sexual Dysfunction
Break down lust, attraction and sex drive
Discuss hormones associated with sex drive such as cortisol, dopamine, and oxytocin
Review treatment options for hormonally dysfunctional women to improve their sex drive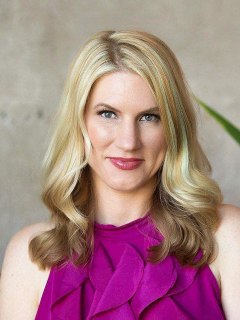 Dr. Carrie Jones is an internationally recognized speaker, consultant, and educator on the topic of women's health and hormones. She graduated from the National University of Natural Medicine (NUNM), School of Naturopathic Medicine in Portland, Oregon where she also completed her 2-year residency in women's health, hormones and endocrinology. Later she graduated from Grand Canyon University's Master of Public Health program with a goal of doing more international education. She was adjunct faculty for many years at NUNM teaching gynecology and advanced endocrinology/fertility and has been the Medical Director for 2 large integrative clinics in Portland. She is the Medical Director for Precision Analytical, Inc, creators of the DUTCH hormone test.