Speaker:
Claudia Citkovitz, MS, L.Ac., PhD
Description
Pregnancy has always been full of mystery, to Chinese and Western medicine alike.  We are fortunate to live in a time when ancient and contemporary insights can inform each other as the discipline of obstetrical acupuncture develops.  In particular, emerging understandings of the events of implantation and placental development may reinforce Chinese medical understandings of first-trimester fatigue and morning sickness, as well as prevention and treatment of placenta previa, preeclampsia, prematurity, musculoskeletal pain, and other problems of the late second and third trimester.  Practitioners attending this class can expect to deepen their understanding of the relationship between Qi, yin, and the maintenance of a healthy pregnancy throughout the three trimesters – using the same point combinations they already use, but perhaps with different intention.
Learning Objectives
Practitioners attending this class will be able to:
Describe the relationship between maternal Qi and yin, the 'trophoblast invasion', and first-trimester symptoms of nausea/vomiting and fatigue
Explain the relationship between maternal Qi and yin, the events of the trophoblast invasion, and placental blood flow in the third trimester
Recognize second-trimester signs suggesting the need for preventive treatment for sufficiency of Qi and/or blood flow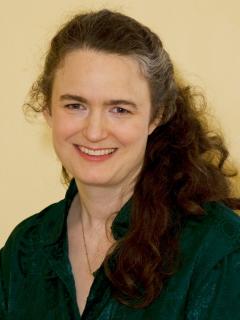 Claudia Citkovitz, MS, L.Ac., PhD
Claudia Citkovitz, PhD, LAc., has led the Acupuncture Service at NYU Lutheran since 2004, supervising 8 acupuncturists who provide inpatient care and clinical instruction in the areas of neurological and orthopedic management, rehabilitation, labor and delivery, pain management. Dr. Citkovitz studied Chinese language in Beijing and acupuncture at the Pacific and Tri-State colleges in New York.  An internationally known lecturer on acupuncture practice and research methodology, she lectures regularly for the American College of Traditional Chinese Medicine, the Oregon College of Oriental Medicine and the Pacific College of Oriental Medicine, the University of Westminster in London and the British Acupuncture Council. Her PhD study on acupuncture during acute stroke rehabilitation was the first conducted in the United States, as was her 2006 study of acupuncture during labor and delivery. Dr. Citkovitz is a frequent peer reviewer and Editorial Board member on journals including Acupuncture in Medicine, BMC Pregnancy and Childbirth, the Journal of Alternative and Complementary Medicine, Explore, and Meridians.  She is a past member of the NCCAOM's Task Force on Hospital-Based Acupuncture, the Tri-State College Advisory Board and the Touro College Institutional Review Board, and is currently a Commissioner of the Accreditation Commission for Acupuncture and Oriental Medicine.
Online courses by speaker offered through Healthy Seminars: