Date & Time:
Thursday, 30 March 2017

09:00

to

17:00
Speaker:
David Miller, M.D., L.Ac.
While giving specific counselling on vaccination is out of scope for most acupuncturists, every patient seen in clinic and every acupuncturist personally is affected by this practice.  Acupuncturists will need to confront their patients' and their own beliefs and knowledge base about this issue, and so professionals should endeavor to be informed about this important and complex medical intervention.  Acupuncturists will be regularly asked about their position on vaccination, but receive no consistent, formal training on this as part of their accredited curriculum.   This talk presents a thorough exploration of complex issues surrounding vaccination.  Dr. Miller will spotlight these vaccines: pneumococcus, varicella, smallpox, Gardasil/HPV, Hepatitis B, polio, HIB, rotavirus, MMR, pertussis. He will address both the positive potential of vaccination, as well as conflicts of interest in vaccine sales and study, adjuvants, how vaccine schedules have changed and the rise in chronic disease. Since you will see both kids vaccinated and not vaccinated, He will provide TCM treatment approaches to support the health both population of kids.
 
Objectives:
 
By the end of this talk, participants will:
 
Have ideas about how to support kids with TCM who are both vaccinated and unvaccinated
Develop a more sophisticated understanding of the history and complexity surrounding vaccination.
Understand myths and realities encountered from both the pro- and anti- vaccine lobbies.
Have a clear understanding of how vaccine targeted diseases differ, and hence how vaccines should be considered individually rather than as a uniform category.
Be able to identify the real limitations in the study, production, and distribution of vaccines, and how this medical intervention should be evaluated on the 'best available evidence' in multiple domains.
Be able to better advocate for good vaccine policy.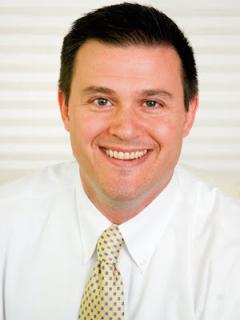 David Miller, M.D., L.Ac.
Dr. David W. Miller, MD, LAc is one of the only MD physicians in the U.S. dually board certified by the American Board of Pediatrics and the National Certification Commission for Acupuncture and Oriental Medicine (NCCAOM).  Dr. Miller received his Bachelor's degree in Theoretical Mathematics from Vassar College, his M.D. from the Brown University School of Medicine, and completed his internship and residency in Pediatrics at the University of Chicago.  He then completed his Master of Science in Traditional Oriental Medicine with the Pacific College of Oriental Medicine in Chicago.
Dr. Miller is currently in private practice with East-West Integrated Medicine, but is also an instructor at the Pacific College of Oriental Medicine in Chicago where he designed the school's Integrative Pediatrics curriculum. At Pacific College, he has also designed and taught curriculum for the study of Integrative Endocrinology, Nephrology, Public Health, and Medical Communications.  Dr. Miller sees all ages in his practices, but specializes in Pediatrics seeing patients from newborn to adulthood.
Dr. Miller is also involved with organized medicine and medical legislation, and is the chair of the American Society of Acupuncturists, president of the Illinois Acupuncture Federation, Legislative Director for the Illinois Association of Acupuncture and Oriental Medicine, and sits on the Illinois Board of Acupuncture with Department of Financial and Professional Regulation.  He is a subject matter expert and chair of the Biomedical Examination Committee for the NCCAOM, and is a peer reviewer for Meridians:  The Journal of Acupuncture and Oriental Medicine.  He is a member of the American Academy of Medical Acupuncture, the National Physicians Alliance, the American Medical Association, the Illinois State Medical Society, and the Chicago Medical Society as well, and sits on the ISMS Council on Education and Health Workforce.   Dr. Miller also participates in the American Academy of Pediatrics Section on Complementary and Integrative Medicine.