Date & Time:
Saturday, 2 May 2015

08:00

to

09:00
Speaker:
Dagmar Ehling LAc FABOM, Fiona McCulloch, ND, R.Ac., Laura Erlich LAc FABORM, Lorne Brown B.Sc., CPA, Dr.TCM, FABORM, CHt
Today, there are several fertility diet books available on the market.  Do you recommend animal protein or minimal animal protein?  No carbs or only complex carbs?  What about fats?  No transfats, but what about saturated fats, like butter?  
This panel will look at several diets (Mediterranean, Paleo, Weston Price) and the latest research on how diet impacts fertility (egg and sperm quality, metabolic disorders like PCOS, and inflammatory conditions like endometriosis) from ovulation, embryo quality to uterine receptivity.  At the end of the discussion we will hopefully have a evidence-based diet approach to optimize fertility.
Lorne Brown B.Sc., CPA, Dr.TCM, FABORM, CHt
Co-chair of the 2017 Integrative Fertility Symposium
Dr. Lorne Brown is the Clinical Director of Acubalance Wellness Centre and the Founder of Pro D Seminars, Medigogy and the Integrative Fertility Symposium.
After a career as a Chartered Professional Accountant (CPA), Lorne received his Doctor of Traditional Chinese Medicine at Vancouver's International College of Traditional Chinese Medicine, Lorne has extensive postgraduate training in gynecology, obstetrics, and reproductive medicine. In 2012, Lorne published the Acubalance Fertility Diet which is made available for free through the Acubalance website.
Internationally known for his pioneering work as an educator and advocate for integrated fertility care, Lorne was the first Canadian to be a certified fellow of the American Board of Oriental Reproductive Medicine (ABORM).
Lorne has presented at fertility conferences and meetings throughout North America, including the 2012 annual meeting of the Canadian Fertility and Andrology Society, the Society of Obstetricians and Gynecologists of Canada (SOCG), and the Science Advisory Panel of Assisted Human Reproduction Canada (AHRC). He participates on numerous other boards and advisory panels as well, including the Quality Assurance Board of the British Columbia College of Traditional Chinese Medicine & Acupuncture (CTCMA), Traditional Chinese Medicine (TCM) Program Advisory Committee for Kwantlen Polytechnic University and the PDA Advisory Panel for the National Certification Commission for Acupuncture and Oriental Medicine (NCCAOM). Dr. Brown is the Acupuncturist advisor to IVF.ca : Canada's premier online fertility community.
Dr. Brown has successfully integrated his entrepreneurial skills and background as a CPA with his passion for Chinese Medicine establishing a very successful fertility practice (Acubalance.ca) and pioneering online continuing education through Pro D Seminarsand Medigogy.com as well as the Integrative Fertility Symposium (www.ifsymposium.com) for CAM Practitioners world wide.
The latest completion on his bucket list is the release of his book on March 24, 2016 called Missing the Point:Why Acupuncturists Fail and what they Need to Know to Succeed. (www.missingthepoinbook.com).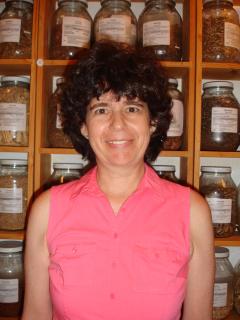 Dagmar Ehling, founding partner of Oriental Health Solutions, LLC, has been a licensed Doctor of Oriental Medicine in New Mexico since 1989. Shegraduated with a Master's degree in Acupuncture from Southwest Acupuncture College in Santa Fe, NM, is North Carolina State licensed, and is nationally certified in Oriental Medicine by the NCCAOM (National Certification Commission for Acupuncture & Oriental Medicine). She is the author of The Chinese Herbalist's Handbook, which has also been published in German and Turkish.
She was a faculty member at the International Institute of Chinese Medicine for five years, served as a New Mexico State Licensure examiner for four years, and on the NCCAOM Exam Development Committee for the national Chinese herbal certification exam for seven years. She is a Fellow of the American Board of Reproductive Medicine (ABORM) and served on the ABORM board (http://www.aborm.org) as Exam Committee Chair for three years which offers a certification exam for practitioners specializing in the treatment of infertility. She is one of the first acupuncturists credentialed at Duke Integrative Medicine, teaches Oriental medicine to physicians in Germany and Italy, and lectures nationally and via webinars internationally. She is a certified GAPS (Gut and Psychology Syndrome) practitioner. Ms Ehling specializes in women's health issues such as menstrual disorders, fertility, pregnancy, and menopause. She assists with cancer therapies and enjoys treating blood sugar, auto-immune and hormonal imbalances.
Dagmar offers the following online reproductive medicine course through Pro D Seminars approved for CEU/PDA/CPD:
Metabolic Syndrome and PCOS: Integrated Treatment Approaches that Work (6 CEU/PDA/CPD)
The Treatment of Menopause using Chinese Herbal Formulas (3 CEU/PDA/CPD)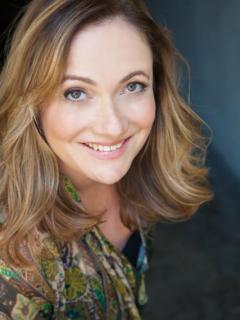 Laura Erlich, LAc, FABORM, has practiced Integrative Chinese Medicine since 2007,  in West Los Angeles and  Silver Lake, CA. She also maintains a labor support practice, having accompanied hundreds of women through the journey of pregnancy and childbirth as a doula.
Laura is the founder and owner of Mother Nurture Wellness, a clinic dedicated to supporting women through the journey of fertility, the childbearing cycle and all areas of health and wellness.  Her areas of specialty include women's health, fertility enhancement (with or without ART), conscious conception, prenatal and post-partum care, gynecological disorders and menopause.  In addition to practicing, Laura is passionate about teaching and writing. She offers continuing education courses on infertility, obstetrics and women's health to acupuncturists all over the world through Pro D seminars, in person at her clinic, and to the doctoral cohort at Yo San University. She is the co-author of Feed Your Fertility, a guide to optimizing fertility through nutrition and Chinese Medicine, with Emily Bartlett, LAc,  (Fair Winds Press 2015).  You can also find her writings through multiple guest blog posts and her website, www.mothernurutrela.com.
While out of the office, Laura enjoys a great life with her wonderful husband and son.
Laura offers the following online reproductive medicine course through Pro D Seminars approved for CEU/PDA/CPD:
Eight Extras and the Childbearing Cycle: Complete Course (16 CEU/PDA/CPD)
Treating Infertility with the Eight Extraordinary Vessels (14 CEU/PDA/CPD)
Labor Preparation & The 8 Extras: Supporting the Transition From Pregnancy to Parenthood (6 CEU/PDA/CPD)