Speaker:
Sarah Budd RN, RM, Dipl. Ac., Tzivya Kraus, L.Ac., Dipl. Ac, LMT, NCMT, CD (DONA)
In this 5-panelist discussion, the acupuncturists will discuss a collective 60+ years of experience in hospital work, answering questions and offering tips for those who may be interested in pursuing it. Panelists will briefly discuss their experiences in: outpatient prenatal care (Debra Betts), inpatient antenatal care (Zena Kocher), Labor and Delivery (Tzivya Kraus) and postpartum care (Stefanie Beniek). 
Each speaker will address the clinical issues encountered, as well as what challenges they had to address while initiating the service, how it is financially sustained, and what they have learned along the way. Claudia Citkovitz will moderate, inviting audience questions, posing them to the group and facilitating the discussion.
Learning Objectives
Acupuncturists attending this panel can expect to:
- be able to discuss how acupuncturists can improve pre- and perinatal care in hospital systems
- understand the relationships between evidence-based practice and hospital administration 
- be able to evaluate and negotiate the financial sustainability of acupuncture care for a particular institution
Moderators: Claudia Citkovitz
----Debra Betts:  pregnancy
----Zena Kocher: antenatal unit
----Tzivya Kraus/Claudia Citkovitz:  labour & delivery
----Stefanie Beniek: postpartum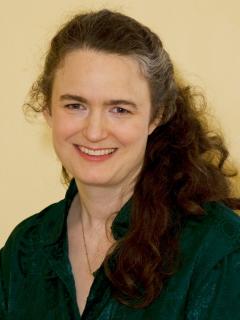 Claudia Citkovitz, MS, L.Ac., PhD
Claudia Citkovitz, PhD, LAc., has led the Acupuncture Service at NYU Lutheran since 2004, supervising 8 acupuncturists who provide inpatient care and clinical instruction in the areas of neurological and orthopedic management, rehabilitation, labor and delivery, pain management. Dr. Citkovitz studied Chinese language in Beijing and acupuncture at the Pacific and Tri-State colleges in New York.  An internationally known lecturer on acupuncture practice and research methodology, she lectures regularly for the American College of Traditional Chinese Medicine, the Oregon College of Oriental Medicine and the Pacific College of Oriental Medicine, the University of Westminster in London and the British Acupuncture Council. Her PhD study on acupuncture during acute stroke rehabilitation was the first conducted in the United States, as was her 2006 study of acupuncture during labor and delivery. Dr. Citkovitz is a frequent peer reviewer and Editorial Board member on journals including Acupuncture in Medicine, BMC Pregnancy and Childbirth, the Journal of Alternative and Complementary Medicine, Explore, and Meridians.  She is a past member of the NCCAOM's Task Force on Hospital-Based Acupuncture, the Tri-State College Advisory Board and the Touro College Institutional Review Board, and is currently a Commissioner of the Accreditation Commission for Acupuncture and Oriental Medicine.
Online courses by speaker offered through Healthy Seminars: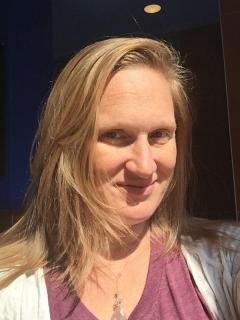 Since 1995, Zena Kocher has been a practicing traditional Asian medicine provider with clinical experience in women's health.  In 2006, she expanded her practice to also serve as an Integrative Medicine (IM) provider for MotherBaby Center at Abbott Northwestern hospital, which is a part of the Allina Healthcare system in Minnesota. As an IM inpatient provider, she uses acupuncture, massage, mind body techniques and aromatherapy to support women during their pregnancies, births and postpartum periods in the hospital. She has had the unique experience of working with high risk pregnancies in the antenatal unit, helping women to stay pregnant and happy longer. In the last few years, Zena has been enjoying training other acupuncturists to work in the MotherBaby Centers at other Allina Health hospitals and has created a MotherBaby collaborative to strengthen and inform our Integrative work.
Zena's introduction to natural medicine came at the heels of her Swiss grandmother, who would forage herbs and use them to treat her family.  In 1995, she expanded upon this knowledge by studying directly under Dr. Duc Kieu, a Vietnamese Herbalist and Master Acupuncturist for three years. Then she went to receive her Master's degree in Oriental Medicine from the Minnesota College of Acupuncture and Oriental Medicine at Northwestern Health Sciences University and became NCCAOM certified in Acupuncture and Chinese Herbology. She utilizes various bodywork modalities, Shiatsu, Reiki, guided imagery, NLP, and hypnosis in her work.  She enjoys teaching individuals, families, and groups of caring people and hopes to share this work internationally.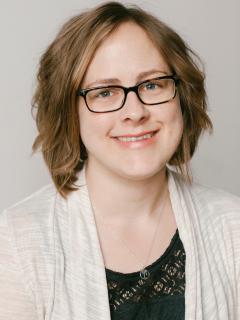 Location:
South Minneapolis, Minnesota
Stefanie Beniek, L.Ac. Dipl. OM, is a Licensed Acupuncturist with Allina Health at Mercy Hospital's MotherBaby Center in Minnesota, where she provides care to inpatients in Labor and Delivery and Postpartum.  As founder and clinician at Family Tree Acupuncture, she specializes in fertility, pregnancy, labor and delivery and postpartum care.
Stefanie received her Master's in Acupuncture and Oriental Medicine from Northwestern Health Sciences University in Minnesota and has been specializing in obstetrics and gynecology from the beginning. She is board certified with the National Certification Commission for Acupuncture and Oriental Medicine (NCCAOM), licensed by the Minnesota Board of Medical Practice and is currently working towards board certification with the American Board of Oriental Reproductive Medicine (ABORM). Completing advanced training in obstetric acupuncture has truly enriched the depth of her practice.
Stefanie has great passion for teaching patients and other medical providers to understand the breadth Traditional Chinese Medicine has to offer in obstetrics and gynecology. She teaches classes regularly on acupuncture/acupressure during labor & delivery and postpartum recovery.
Stefanie lives in South Minneapolis, Minnesota with her husband Tim, their energetic sons Bjorn and Rowan, and lovable dog Chelsea.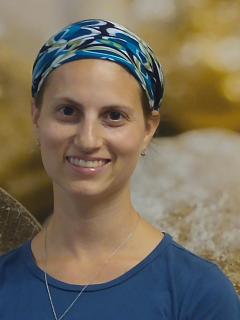 Tzivya Kraus, L.Ac., Dipl. Ac, LMT, NCMT, CD (DONA)
In pursuit of her lifelong desire to "heal the world," Tzivya Kraus has spent the last 15 years seeking wisdom and gaining expertise in healing traditions from around the globe. She is the founder and owner of Transformation Healing Arts, which offers a variety of professional services to expertly guide patients on their journey to health and wellness.
Since 2010, Tzivya has been a licensed acupuncturist and NCCAOM Board Certified Diplomat of Acupuncture. Her training includes Traditional Chinese Medicine, Five Element, and Kiiko Matsumoto-Japanese styles of acupuncture. She had the great fortune to complete a Clinical Fellowship in Acupuncture concentrating on women's health, labor and delivery, and clinical research under the expert tutelage of Dr. Claudia Citkovitz at Lutheran Medical Center in Brooklyn, NY.
Tzivya cherishes her work at NYU-Lutheran Medical Center as an acupuncture preceptor teaching, training, mentoring, and supervising acupuncturists in acupuncture and acupressure methods to assist women during the perinatal period, and particularly during labor and delivery. Additionally, she participates in clinical research studies investigating connections between acupuncture and labor/postpartum outcomes. Tzivya's faculty position as a clinical supervisor with the Pacific College of Oriental Medicine, NY, both onsite and offsite at NYU-Lutheran, brings her great joy.
Tzivya is a licensed and nationally certified massage therapist. Over the last 12 years, she has worked in a private practice, a wellness center, and at clients' homes delivering the healing touch massage therapy provides. She has attained specialized training in Ayurvedic and traditional massage modalities for the perinatal period, and in pediatric massage and Shonishin.
Tzivya is passionate about women's physical, spiritual, and emotional health, fertility, pregnancy, childbirth, and child-rearing, and has been a DONA International certified birth doula since 2002 to serve women in birth and beyond. Throughout her tenure as a doula, she has had the honor to accompany and witness well over a hundred births. She has been fascinated by pregnancy since the age of five when her kindergarten teacher became pregnant and appointed Tzivya temporarily in charge of the class during bouts of morning sickness. Tzivya is also an experienced postpartum doula and nanny, and has worked with children from birth through adolescence. She maintains close connections with a community of midwives, doulas, and birthworkers with whom she spiritedly spreads the treasures of Traditional Chinese Medicine.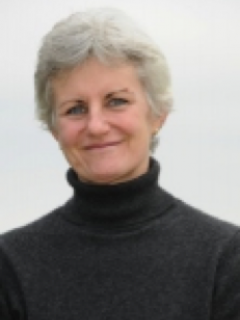 Sarah Budd RN, RM, Dipl. Ac.
Sarah Budd trained as a general nurse and midwife, then as an acupuncturist in London and Nanjing from 1985 to 1988.
She set up an acupuncture service in Plymouth Maternity Unit, then completed a degree in Complementary Health Studies at Exeter University. She was given the first and only full time post as acupuncturist midwife in the UK National Health Service. Over 8,000 pregnant women have been treated with acupuncture in Plymouth, and the service was joint winner of the Prince of Wales' Foundation for Integrated Health Award in 2001.
Sarah worked as a Research Assistant in the Acupuncture Research Resource Centre. She has contributed to text books and journals and continues to teach in acupuncture colleges / universities, at conferences and via Webinars. She recently retired from the NHS but still has a private acupuncture practice and runs courses for midwives and couples on the use of Acupressure for preparation and pain relief in labour. She also set up the first TCM acupuncture course exclusively for midwives in the UK. She is currently studying for an MSc in Advanced Oriental Medicine.
Online courses by speaker offered through Healthy Seminars: