Speaker:
Jennifer Fitzgerald, ND, Lorne Brown B.Sc., CPA, Dr.TCM, FABORM, CHt, Paul Magarelli, MD, PhD, F.A.C.O.G., Peter Harvey L.Ac., MSOM, FABORM, MBA, Tracy Malone ND
Title:  Reshaping the Approach to Integrative Fertility Care and IVF
The Paulus study in 2002 created an awareness of acupuncture as an effective approach to successful IVF procedures and the integration of modalities.  This landmark research spurred an exponential growth in the demand for acupuncture and set the stage for integrative reproductive medicine to flourish.   Since then, conflicting studies have questioned the validity of integrating unorthodox treatments into usual IVF care, from the resulting pregnancy success rates.   Given the mixed evidence of acupuncture's role in the IVF process, some IVF centers choose to have collaborative relationships with acupuncturists, naturopathic physicians and mind-body facilitators, yet others choose not to and don't see the benefit.  
The question now is: where do we go from here?  Is there a better approach to integration outside pre and post IVF transfers and fertility care, in general?   If we know that integrative reproductive care requires several weeks  to months of care, should we focus our energies on pre-conception care and the epigenetic effects on the baby instead of just transfer day treatments.    And should our communication efforts focus on our message towards the patient and their health during pre-conception and conception, knowing that it will affect the health of future generations, rather than trying to force relationships with other practitioners that may not see the value?   
This panel will discuss the pros and cons to recommending and offering integrative fertility care, especially in conjunction with IVF. Specifically, we will discuss:
The success and pitfalls of integrative reproductive care.
What have we learned from past research and how to position our research for the future.
The messages we can use to communicate the benefits of integration to our patients, for their health and the health of future generations.
How to build a relationship with IVF clinics and other fertility healthcare providers.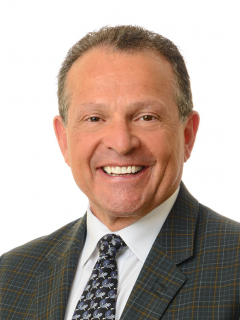 Paul Magarelli, MD, PhD, F.A.C.O.G.
Location:
Colorado Springs, Colorado
If you ask anyone in Colorado about Dr Paul Magarelli they will tell you that he makes babies for a living. Dr Magarelli and his Magarelli Fertility Center (MFC) Team have served Colorado and the Western Region as a Reproductive Endocrinologist and Infertility Specialist since 1998. Over 1,000 babies are part of his legacy, and he has only just begun. His motto of practice began as "High Tech with a Personal Touch" then evolved to "We Heal by Creating Families in an Affordable way". Recently Dr Magarelli decided to spearhead a change in how Reproductive Medicine is practised in the United States. He did this by creating HQA-Fertility Care (said HiKu). High Quality Affordable Fertility Care is a revolutionary approach to helping infertility patients get access to all types of fertility care, including High Tech in the forms of IVF/ICSI and Comprehensive Chromosomal Screening (CCS/PGD), at incredibly affordable prices. He changed the average fee for IVF from $18,000 to $9,000 and the typical fees for CCS/PGD from over $36,000 to $13,000. This is a major shift in the accessibility and affordability of infertility care. He did this while preserving his signature 5 Star service guarantee: he and his staff will provide care in a pleasant, compassionate, competent and respectful fashion. He also created a program in which patients with cancers that may make them permanently infertile, can have an IVF cycle at no fee and this includes medications. He is now advancing care for our military with his US Military Family Fertility Services™ non-profit program in which active-duty soldiers can apply for grants for money and/or services.
Dr Magarelli and his wife, Diane K Cridennda, L.Ac., Doctor of Oriental Medicine (NMex), of East Winds Acupuncture in Colorado Springs originated the research to incorporate Acupuncture into IVF treatment cycles. Their C-MAP protocol (Cridennda Magarelli Acupuncture Protocol) is used worldwide to help infertility patients create "One Healthy Baby™". Both Dr Magarelli and Dr Diane founded and serve on the American Board of Oriental Reproductive Medicine and both are invited lecturers worldwide on topics that range from infertility to Polycystic Ovarian Syndrome (PCOS), Menopause, Andropause and the treatment of Insulin Resistance.
Dr Magarelli designed the nation's first comprehensive clinic to treat Insulin Resistance and its sequelae of diabetes, hypertension, low testosterone, depression, andropause, fatigue and more in his clinic called the Institute for Sustained Health™.
Dr Magarelli remains the only RE in the city with the ability to diagnose and treat folks both locally, nationally and internationally. He is a graduate of Duke University Health Sciences Residency and UCLA RE Fellowship program. He earned his PhD in Nutritional Biochemistry and Physiology at the University of Arizona. Recently he was elected President of the nations' oldest regional fertility organization, the Pacific Coast Reproductive Society.
Dr Magarelli presented the Key Note talk at the 2015 Integrative Fertility Symposium and has been a regular attendee and presenter since.
Online courses by speaker offered through Healthy Seminars: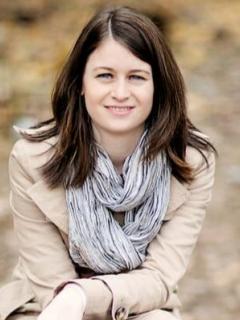 Dr. Jennifer Fitzgerald is a Naturopathic Doctor and co-founder of Conceive Inc, the integrative clinical provider for TRIO Fertility Partners, Canada's first Naturopathic Medical Clinic specializing in integrative fertility and In Vitro Fertilization support. Dr. Fitzgerald currently works at TRIO Fertility to provide a unique integrative clinical model emphasizing preconception care, IVF optimization, clinical nutrition and environmental medicine. Dr. Fitzgerald has a special interest in recurrent pregnancy loss and autoimmune infertility and is involved in several research initiatives with Dr. Robert Casper, MD, FRCS(C) involving acupuncture, antioxidants and botanicals in reproductive medicine.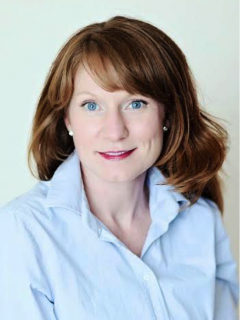 Dr. Tracy Malone has a clinical focus on Reproductive medicine, and In vitro fertilization. Dr. Malone completed a bachelor degree in Psychology at St. Francis Xavier University, and graduated from the Canadian College of Naturopathic medicine as a Doctor of Naturopathic Medicine. Co-founder and Medical Director of Conceive Health Clinic – Canada's Naturopathic Reproductive Medical Clinic specializing in Integrative Fertility Care, Preconception Care, and In Vitro Fertilization support.   Dr. Malone's private practice is located within Ontario's largest fertility clinic, Trio Fertility Partners. The unique integrative clinical model emphasizes preconception care, environmental medicine and reproductive medicine. Dr. Malone is currently involved in several research initiatives investigating antioxidants, botanicals, and environmental factors that effect reproduction, and pregnancy.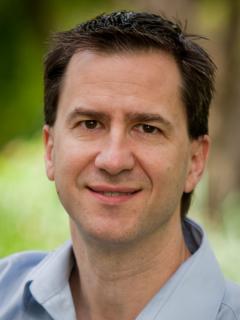 Peter Harvey L.Ac., MSOM, FABORM, MBA
Peter is the owner / operator of Eastern Healing Inc. an acupuncture and traditional Chinese medicine clinic specializing in the treatment of fertility, women's health and pain with two offices located in the Western and Southern suburbs of Chicago. 
Peter started in the corporate world in sales and marketing as a G.M. for Morton Salt. Peter became interested in acupuncture while living in Salt Lake City and having a positive experience with acupuncture on himself. 
He began apprenticing in Salt Lake City with over 2500 clinical hrs. and later travelled to Tian Jin China and studied at the First Teaching Hospital. Peter went on to graduate Summa Cum Laude from Midwest College of Oriental Medicine and has been able to incorporate his past business skills with his current profession turning Eastern Healing Inc. into one of the largest clinics for reproduction in the U.S. Peter is a Fellow with the American Board of Oriental Reproductive Medicine (FABORM), Nationally Board Certified in Acupuncture (NCCAOM), and past chair of complimentary and integrative medicine special interest group (CIMSIG). He is also a member of the Fertile Soul Clinical Excellence in Fertility Program (CEFP). Peter Graduated with an MBA in marketing from Dominican University.