Speaker:
Debra Betts PhD, BHSc Acup, RN, Lorne Brown B.Sc., CPA, Dr.TCM, FABORM, CHt, Sharon Weizenbaum, Dipl. Ac., Dipl C.H
There is confusion as to whether there are contraindicated points not to be used during pregnancy or if these points are actually cautionary points. These points, when used appropriately, can help maintain a pregnancy that could otherwise miscarry. There are IVF clinics that forbid their patients to receive acupuncture during their first trimester. Many of the studies demonstrating using forbidden points safely in pregnancy were conducted only on women in the second and third trimester and not the first trimester of pregnancy. In those instances, the so-called forbidden points SP-6 and LI-4 were used in pregnancy trials with no negative impact on miscarriage rates. However, no studies have been conducted on women in the first trimester.
This panel will discuss the use of forbidden acupuncture points and herbs categorized as blood moving herbs and also indicated as contraindicated in pregnancy.  The panel will address the appropriateness and safety of using both acupuncture and Chinese herbs during the luteal phase and early pregnancy as well throughout all stages of the pregnancy.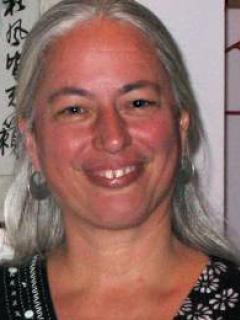 Sharon Weizenbaum, Dipl. Ac., Dipl C.H
Sharon Weizenbaum graduated from the New England School of Acupuncture in 1983 and has been practicing Chinese medicine for over 30 years. Her first gynecology teacher was Dr. Zhu Shu-rong from Shang Hai. In 1990 she traveled to Hang Zhou where she studied herbal gynecology with Dr. Qiu Xiao-mei as well as Chinese language. She continued her language study at Mt. Holyoke College and translates much of her own teaching materials. In 2007 she traveled back to China to study classic formulas with Dr. Huang Huang, who continues to be one of her teachers. She studied and apprenticed with Kiiko Matsumoto for 12 years and developed Integrative Mandala Acupuncture as a synthesis of her study with both Chinese and Japanese acupuncture teachers. Sharon is the director of White Pine Healing Arts clinic and educational facility. She teaches the Graduate Mentorship Program and Integrative Mandala Acupuncture nationally as well as shorter courses. Her articles have been published in The Lantern and in the North Amercan Journal of Oriental Medicine. She is known for her engaging, clinically relevant and clear teaching style.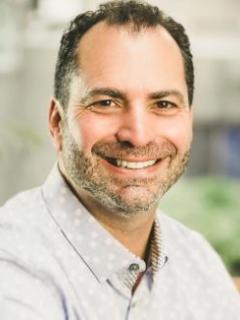 Lorne Brown B.Sc., CPA, Dr.TCM, FABORM, CHt
Chair of the Integrative Fertility Symposium
Dr. Lorne Brown B.Sc., CPA, Dr.TCM, FABORM, CHt, is the Clinical Director of Acubalance Wellness Centre, and the founder of Healthy Seminars (formerly Pro D Seminars and Medigogy), and the Integrative Fertility Symposium.
After a career as a Chartered Professional Accountant (CPA), Lorne received his Doctor of Traditional Chinese Medicine at Vancouver's International College of Traditional Chinese Medicine, Lorne has postgraduate training in Clinical Hypnosis, Infertility, Cold Laser Therapy and Functional Medicine Dr Brown has successfully integrated his entrepreneurial skills and background as a CPA with his passion for Chinese Medicine establishing a very successful fertility practise (www.acubalance.ca) and pioneering online continuing education through Healthy Seminars (www.healthyseminars.com) as well as the Integrative Fertility Symposium (www.ifsymposium.com) held in Vancouver for acupuncturists and naturopaths worldwide.
Lorne published a practice management book for TCM practitioners called Missing the Point: Why Acupuncturists Fail and what they Need to Know to Succeed www.missingthepointbook.com