Speaker:
Claudia Citkovitz, MS, L.Ac., PhD, Sharon Weizenbaum, Dipl. Ac., Dipl C.H, Stefanie Beniek, Zena Kocher L.Ac
Description 
"I know how it got in – now how's it going to get out?" This sentiment is common among first-time mothers. It can also describe the predicament of the acupuncturist whose school and continuing education prepared them well to set up a practice helping patients to get pregnant, but less so for all that comes next. In this panel, 5 acupuncturists discuss their experience in perinatal care, highlignting the key issues in diagnosis and treatment as well as practice management. Combining nearly 100 years of experience in home, hospital and birthing center environments, panelists give advice for safely and ethically extending one's comfort zone from labor preparation treatments into birth and postpartum care. Several myths are dispelled (e.g. it's not necessary to work for a hospital to attend births there) and specific advice is given on how to manage the competing needs of private practice and birth work. The special scheduling, nutritutional, moxa and bodywork needs of postpartum patients are also addressed. Ample time will be left for participant's questions, with the opportunity to submit written questions beforehand. Acupuncturists attending the panel can expect to….
 
Learning Objectives
1. Understand the key assessment and treatment priorities for prenatal, intrapartum and postpartum care.
2. Understand the main issues in practice management for perinatal care.
3. Learn specific approaches to practice management for prenatal, intrapartum and postpartum care.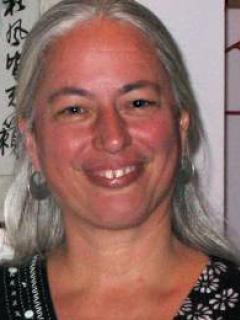 Sharon Weizenbaum, Dipl. Ac., Dipl C.H
Sharon Weizenbaum graduated from the New England School of Acupuncture in 1983 and has been practicing Chinese medicine for over 30 years. Her first gynecology teacher was Dr. Zhu Shu-rong from Shang Hai. In 1990 she traveled to Hang Zhou where she studied herbal gynecology with Dr. Qiu Xiao-mei as well as Chinese language. She continued her language study at Mt. Holyoke College and translates much of her own teaching materials. In 2007 she traveled back to China to study classic formulas with Dr. Huang Huang, who continues to be one of her teachers. She studied and apprenticed with Kiiko Matsumoto for 12 years and developed Integrative Mandala Acupuncture as a synthesis of her study with both Chinese and Japanese acupuncture teachers. Sharon is the director of White Pine Healing Arts clinic and educational facility. She teaches the Graduate Mentorship Program and Integrative Mandala Acupuncture nationally as well as shorter courses. Her articles have been published in The Lantern and in the North Amercan Journal of Oriental Medicine. She is known for her engaging, clinically relevant and clear teaching style.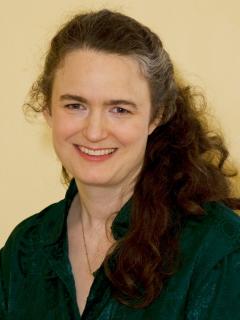 Claudia Citkovitz, MS, L.Ac., PhD
Claudia Citkovitz, PhD, LAc., has led the Acupuncture Service at NYU Lutheran since 2004, supervising 8 acupuncturists who provide inpatient care and clinical instruction in the areas of neurological and orthopedic management, rehabilitation, labor and delivery, pain management. Dr. Citkovitz studied Chinese language in Beijing and acupuncture at the Pacific and Tri-State colleges in New York.  An internationally known lecturer on acupuncture practice and research methodology, she lectures regularly for the American College of Traditional Chinese Medicine, the Oregon College of Oriental Medicine and the Pacific College of Oriental Medicine, the University of Westminster in London and the British Acupuncture Council. Her PhD study on acupuncture during acute stroke rehabilitation was the first conducted in the United States, as was her 2006 study of acupuncture during labor and delivery. Dr. Citkovitz is a frequent peer reviewer and Editorial Board member on journals including Acupuncture in Medicine, BMC Pregnancy and Childbirth, the Journal of Alternative and Complementary Medicine, Explore, and Meridians.  She is a past member of the NCCAOM's Task Force on Hospital-Based Acupuncture, the Tri-State College Advisory Board and the Touro College Institutional Review Board, and is currently a Commissioner of the Accreditation Commission for Acupuncture and Oriental Medicine.
Online courses by speaker offered through Healthy Seminars: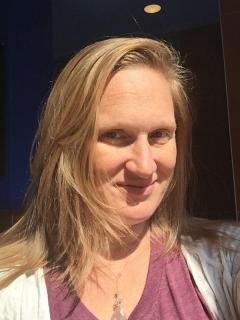 Since 1995, Zena Kocher has been a practicing traditional Asian medicine provider with clinical experience in women's health.  In 2006, she expanded her practice to also serve as an Integrative Medicine (IM) provider for MotherBaby Center at Abbott Northwestern hospital, which is a part of the Allina Healthcare system in Minnesota. As an IM inpatient provider, she uses acupuncture, massage, mind body techniques and aromatherapy to support women during their pregnancies, births and postpartum periods in the hospital. She has had the unique experience of working with high risk pregnancies in the antenatal unit, helping women to stay pregnant and happy longer. In the last few years, Zena has been enjoying training other acupuncturists to work in the MotherBaby Centers at other Allina Health hospitals and has created a MotherBaby collaborative to strengthen and inform our Integrative work.
Zena's introduction to natural medicine came at the heels of her Swiss grandmother, who would forage herbs and use them to treat her family.  In 1995, she expanded upon this knowledge by studying directly under Dr. Duc Kieu, a Vietnamese Herbalist and Master Acupuncturist for three years. Then she went to receive her Master's degree in Oriental Medicine from the Minnesota College of Acupuncture and Oriental Medicine at Northwestern Health Sciences University and became NCCAOM certified in Acupuncture and Chinese Herbology. She utilizes various bodywork modalities, Shiatsu, Reiki, guided imagery, NLP, and hypnosis in her work.  She enjoys teaching individuals, families, and groups of caring people and hopes to share this work internationally.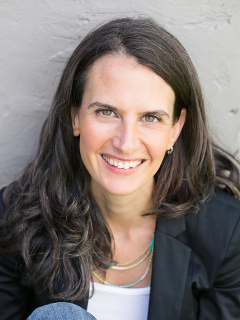 Rachel is a board certified and licensed naturopathic doctor, acupuncturist and birth doula. She graduated from The Canadian College of Naturopathic Medicine, 4-year medical program in 2005 and has maintained a general family practice since then. 
She practices naturopathic family medicine and has a special interest in pediatric medicine and women's health, particularly in the area of hormonal health, fertility, pregnancy and prenatal care. Rachel has been attending births as a doula since 2002 and has attended over 200 births in both home and hospital settings. She is one of the most experienced naturopathic birth doulas and an expert in the field of natural birth, having trained directly with midwives. 
She was fortunate to have had the opportunity to be educated by Ina May Gaskin herself, renowned leader on natural birth.  She is also the co-owner of West End Naturopathic Doulas a service dedicated to providing the best labour support to pregnant women.