Speaker:
Stefanie Trowell, BSc. (Hons.), ND
Description
Intravenous (IV) nutrient therapy is at the cutting edge of fertility care. This seminar highlights how IV therapy works and key nutrients that benefit common causes of infertility including: Unexplained Infertility, Endometriosis, PCOS, Poor Egg Quality and Poor Sperm Quality. Learn how this novel approach can improve male and female fertility, safely and naturally. We take an indepth look at fertility and increasing the odds of conception at a cellular level.
Learning Objectives
To increase awareness of IV therapy's use and benefits in fertility
To share research-based recommendations for specific fertility concerns
To provide cases as examples of IV therapy use, scheduling and outcomes
To provide information to ensure practitioners use IV therapy safely and effectively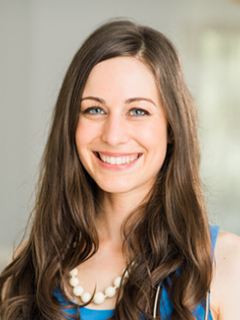 Stefanie Trowell, BSc. (Hons.), ND
Dr. Stefanie Trowell has been helping women achieve their health and fertility goals since 2013. As an naturopathic doctor, she loves to integrate the best available research with traditional healing methods to provide women with a holistic and individualized plan. She enjoys demystifying complex medical concerns and teaching women the steps they need to get what they want.
In a former life, Dr. Stefanie was involved in innovative research in neuroscience, endocrinology and reproduction. Now she applies her problem-solving skills on the complexity of hormonal health – a key component in treating women's health, fertility and pregnancy. She is a regular speaker on women's health topics and continues to work in academia, but what she is most passionate about is seeing patients in private practice.
Outside the office, you are likely to find Dr. Stefanie walking outdoors with a book tucked under her arm and listening to a podcast (she's an addict). She loves tinkering in her potted garden and doing craft projects – an homage to her country girl roots. Bringing her laid-back country charm to the big city, she aims to inspire others to create a more balance, healthy lifestyle for themselves.