Speaker:
Debra Minjarez, MD, CCRM, Jane Gregorie L.Ac, FABORM
Room:
Fletcher Challenge Theatre
This lecture will be co-presented by Dr. Debra A Minjarez MD from CCRM and Jane Gregory M.S, L.Ac., FABORM
This lecture will discuss an integrative approach between a successful reproductive endocrinology clinic and the holistic principles of TCM to enhance egg quality and outcomes for women. Therapies utilizing antioxidants, supplements, acupuncture and dietary changes will be reviewed. Case studies will be presented in addition to data supporting the use of these practices in assisting women who have been given a poor prognosis.
Learning Objectives:
Review interpretation of hormonal testing associated with a poor prognosis for pregnancy.
Discuss the role of antioxidants, supplements and Chinese herbs to enhance egg quality.
Describe acupuncture protocols to enhance egg quality and improve blood flow.
Present case studies where women were given no possibility of conceiving and overcame these barriers.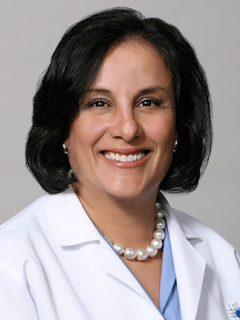 Dr. Debra A. Minjarez joined the Colorado Center for Reproductive Medicine in 2001 and she is a Board Certified Reproductive Endocrinologist. She received her medical training at Stanford University and completed her residency at the University of Colorado Health Sciences Center in 1997. She then completed a fellowship in reproductive endocrinology and infertility at the University of Texas Southwestern Medical Center in Dallas. As a fellow, she received the prestigious ACOG Ortho-McNeil Award for her research in several areas of reproductive medicine. From 1997 to 2000 she also held a faculty appointment as Assistant Clinical Professor in the Department of Obstetrics and Gynecology at Southwestern Medical Center. Dr. Minjarez has lectured extensively and coauthored several chapters on various gynecology topics. In addition to her interest in infertility, Dr. Minjarez focuses on the management of patients with polycystic ovarian syndrome, pediatric and adolescent gynecology and congenital abnormalities of the genital tract. Dr. Minjarez is bilingual in Spanish and welcomes the opportunity to assist Spanish-speaking couples. Dr. Minjarez is the perfect choice for women who prefer a female for their reproductive care.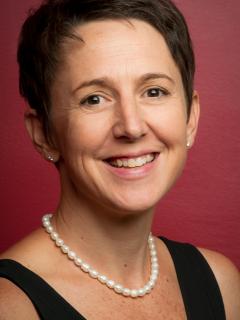 Jane Gregorie L.Ac, FABORM
Jane Gregorie, M.S., L.Ac., Dipl.Ac., Dipl.C.H., FABORM received her Masters of Science in Oriental Medicine from Southwest Acupuncture College in Santa Fe, New Mexico. She completed her undergraduate degree at Naropa University in Boulder, Colorado, where she majored in Religious Studies. She also studied Japanese at Middlebury College in Vermont and Kansai Gaidai in Osaka, Japan. In addition to her formal education, she has spent time in Nepal, India, and Tibet, and has had been deeply influenced by her extended travel experiences. Jane began her practice in Santa Fe, New Mexico in 1999, but accepted a position to practice acupuncture and Oriental medicine at an integrative medical clinic in Savannah, Georgia in 2001. There she built a thriving practice where she treated a wide variety of cases and specialized in women's health. She also pioneered an acupuncture program that served a rural HIV health system in Southeast Georgia. In addition, she offered free treatments at a homeless medical clinic and drug treatment program. After relocating to Colorado in 2003, she opened Acupuncture Denver and also started an acudetox program at Colorado Coalition for the Homeless. Jane is National Board (NCCAOM) certified as a Diplomate of both Acupuncture and Chinese Herbology, holds a Colorado state acupuncture license, and is Board Certified as a Fellow of the American Board of Oriental Reproductive Medicine (ABORM). In addition, she is certified as an Acudetox Specialist by the National Acupuncture Detoxification Association (NADA). She is also a professional member of Acupuncture Association of Colorado, the American Association of Acupuncture and Oriental Medicine, Resolve, and the American Society for Reproductive Medicine. She is also a certified yoga instructor and the founder of Fertile Ground Yoga.
Since founding Acupuncture Denver in 2003, Jane and her associates have helped countless couples conceive and have happy, healthy pregnancies. Jane has worked closely with her mentor, Dr. Randine Lewis, since 2004 and integrates The Fertile Soul's body-mind-spirit based approach into her clinical care. Having gone through her own fertility struggles and pregnancy losses, she is also passionate about bringing women together in a safe space to create connection, healing and hope. For this reason, she founded Fertile Ground yoga in 2005 and continues to offer free support groups, classes and workshops in addition to clinical TCM fertility care. Her work has been featured in Alternative Medicinemagazine and on Fox31 news. When not in clinic, she can be found reading, camping and hiking in the beautiful mountains of Colorado with her two sons, husband and a long-haired Chihuahua named Peaches.