Speaker:
Stephanie Curran, R.TCM.P, FABORM
Room:
Fletcher Challenge Theatre
Description:
Mindfulness is much more than a recent trend. Learning how to focus on the present moment with non-judgmental awareness can help to permanently change the way we handle stress and to live with greater balance, ease, and peace of mind. This lecture will review the research, practices and application of mindfulness in the context of health care and explore the benefits of cultivating a practice during the journey of trying to conceive, how it can be of support during pregnancy and labour, and the role of mindfulness as a new parent.
Learning Objectives:
An overview of what mindfulness is and its role in reproductive and pre/postnatal health care.
A summary of the 35 years of research on mindfulness-based interventions, with a focus on fertility, maternal health and family well-being.
A sampling of practical exercises so that participants will have the opportunity to experience mindfulness first-hand.
Resources to share with patients and to support developing a mindfulness practice yourself.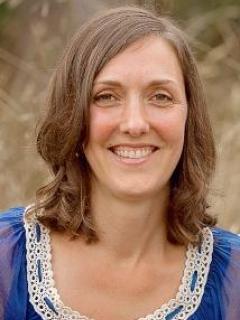 Stephanie Curran, R.TCM.P, FABORM
Stephanie Curran graduated from the International College of Traditional Chinese Medicine (Vancouver) and has been in private practice in Victoria, BC since 2000.  She founded the Elements of Health Centre in 2006 and has devoted much of her practice to treating women's health issues.  Stephanie obtained her fellowship with the American Board of Oriental Reproductive Medicine (ABORM) in 2009. 
Passionate about working with women throughout their pregnancies, Stephanie has completed doula training and is a registered member of the Obstetrical Acupuncture Association (OBAA). During the years that she attended births, Stephanie integrated acupuncture and labour support in both home and hospital settings. 
Stephanie has been practicing meditation for over 20 years and has completed teacher training course work in Mindfulness-Based Stress Reduction (with MBSR founder Jon Kabat-Zinn), Mindfulness-Based Childbirth and Parenting, Listening Mothers and Mindful Schools.  As a parent (with the help of both Eastern and Western medicine), Stephanie is deeply moved and inspired to share the benefits of mindfulness with patients, families, children and her community. She facilitates 8 week MBSR courses for educators in local school districts, Postpartum Mindfulness classes in Public Health Units and leads a variety of courses and presentations on mindfulness in the workplace, schools, community events and conferences.