Speaker:
Kirsten Hurder-Karchmer L.Ac, FABORM
Room:
Fletcher Challenge Theatre
How would you like to walk out of a consultation and quickly be able to make a confident diagnosis and treatment plan without a lot of deliberation? Would you like to improve your diagnostic confidence? Are you like so many other reproductive acupuncturist who are  overwhelmed by the amount of confounding signs and symptoms layered with the massive amount of Western Medical Details that need to be accounted for in your diagnostic process? And if you not, would you like for your associated to have stronger diagnostic skills?  If you answered yes to any of these questions, you are not alone. After training hundreds of acupuncturists, this has been the most common complaint. 
The good news is that making confident and accurate diagnoses isn't difficult but it does take a system.  In this class we will take my system of Quantified Constitutional Diagnosing and put it on crack. In less than an hour,  I will teach you a systematic diagnostic approach that will have you (and your associates) making solid and confident diagnoses, as well as treatment plans that get predictable and quantifiable outcomes.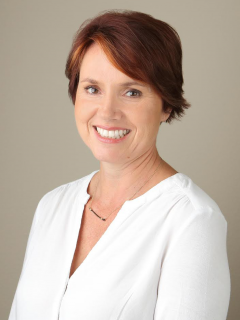 Kirsten Hurder-Karchmer L.Ac, FABORM
Kirsten Karchmer is a Board Certified reproductive acupuncturist and former President of the American Board of Oriental Reproductive Medicine. She pioneered proprietary infertility assessment and treatment protocols that optimize fertility while improving patients overall health. She is also the CEO/founder of Conceivable, a technology enabled fertility solution at 1/100 the cost of IVF, Conceivable ProLine, a modular tincture line for women's health, and Viv Wellness, a woman's health revolution committed to eradicating PMS and cramping.
 
In 2013, Kirsten translated her successful clinical programs into her technology enabled platform that uses machine learning/ AI to provide affordable and impactful reproductive solution. Conceivable was named one of the most innovative health tech start ups from MedTech in 2015, and has been featured in The New York Magazine, Tech Crunch, Huffington Post, MHealth and the Journal of Chinese Medicine. Additionally, she has also pioneered novel applications of basal body temperature charting as a diagnostic tool in women's health.
Karchmer lectures internationally on women's health, the future of integrative medicine, and using technology to better serve patients, providers, and healthcare systems. Kirsten has been recognized as one of the top female start-up founders to watch, the recipient of the Texas Trailblazer award for her innovation in health care and, is also Huffington Post contributor.
Ms. Hurder-Karchmer offers the following free one-hour fertility course through Medigogy.com