Description
As ARTs continue to attract consumers interested in treating infertility or preserving their fertility for the future, concerns remain regarding the health of offspring and the potential damage incurred as practiced currently. This talk will take close look at concerns that have been raised regarding the safety and efficacy of several ART procedures with emphasis on (1) cryopreservation, (2) ovarian stimulation, and (3) embryo culture and manipulations such as biopsy for genetic analysis.
Learning Objectives
1. To summarize current status of ARTs globally.
2. To provide a critical analysis of the link between ART practices and offspring health
3. To explain why alternatives to current practices are needed with respect to costs, safety, and efficacy.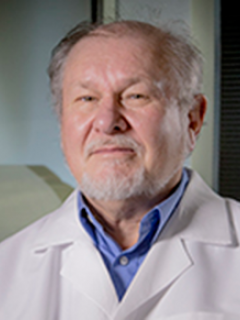 David Albertini held The Hall Professorship of Molecular Medicine at the University of Kansas from 2004-2011 and is an internationally recognized scientist and educator in the field of reproductive biology and medicine. He has served as Director of the Center for Reproductive Sciences at the University of Kansas Medical Center and Tufts University School of Medicine, and Chair of the Department of Anatomy and Cell Biology at Tufts University School of Medicine. He is currently the Editor-in-Chief of the Journal of Assisted Reproduction and Genetics, an official journal of the American Society for Reproductive Medicine. He has over 150 peer-reviewed original primary research publications, over 50 chapters and reviews, and one book. He serves on the editorial board of major journals. His major research contributions have been in the cell and developmental biology of mammalian reproduction, particularly in oogenesis, and the translation of basic science on oocyte and embryo quality to human assisted reproductive technologies. He is an active reproductive scientist who has trained over 40 students and postdocs and serves on grant review committees for the National Institutes of Health, the National Science Foundation, American Cancer Society, National Foundation March of Dimes, The Lalor Foundation, and funding agencies from Israel, Ireland, The Netherlands, Turkey, Belgium, Portugal and the U.K.