Speaker:
Lorne Brown B.Sc., CPA, Dr.TCM, FABORM, CHt, Randine Lewis PhD, L.Ac, FABORM
Awaken Your Inner Healer: How self-care practices activate the self-healing mechanism and creates the resonance by which your patients heal
Learning Objectives:
Describe the new science of consciousness and how your thoughts impact your biology
How healing your own mind can support your body's innate ability to self-regulate to reverse the disease process, creating health and homeostasis.
The importance of "healer, heal thyself": How your vibrational state (your inner being) impacts those around you through resonate bonding.
Learn self-care tools for yourself and to share with your patients to easily elicit the relaxation response. 
The importance of one's state of being in all reproductive healing and challenging fertility diagnoses.
Description:
You can believe the diagnosis, but you do not have to believe the prognosis 
~ Dr. Deepak Chopra MD
How is it that some people experience miraculous healings from terminal illness and others do not?  There are plenty of documented cases of spontaneous remissions from life threatening disease which defy conventional medical wisdom. It is important to remember miracles are just events that are not explicable by natural or scientific law… yet.  Rather than to ignore these cases as outliers this lecture focuses on these fortunate few to see if we can reverse engineer them to find ways to harness the body's powerful healing capabilities to extend the creative healing force within us to the masses. Our Chinese Classics abound with miraculous healings.
As Albert Einstein said, "We can't solve problems by using the same kind of thinking we used when we created them", this keynote follows the same premise in exploring the new science of consciousness. We invite you to open up to the immense power of conscious inner healing and extend this potent healing power to your patients.  Weaving in sage advice documented over 2000 year ago in the Tao, we are beginning to understand how the science of the new age thought movement links back to the ancient wisdom of preventing and reversing illnesses.
While not a fertility talk per se, the principles and tools shared are applicable to infertility, miscarriages and setting the epigenetic or health blueprint of future children and their parents to be.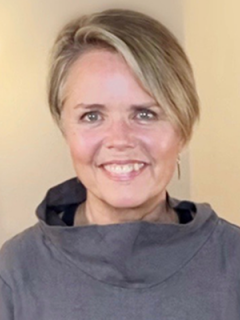 Randine Lewis PhD, L.Ac, FABORM
Dr. Randine Lewis, author of The Infertility Cure, has become the leading expert in treating infertility conditions naturally. Her powerful Eastern program combined with her vast knowledge of Western reproductive medicine has helped many thousands of woman throughout the world, get back their fertility, their hope, and their lives. Dr. Lewis began her studies in Western medicine, and after suffering through her own fertility challenges, overcame them with Chinese medicine. After finishing her medical studies in China, she earned a doctorate in Alternative Medicine, the basis of the program she now offers for the public through The Fertile Soul and for practitioners through Clinical Excellence Fertility Professionals (CEFP)
Online courses by speaker offered through Healthy Seminars: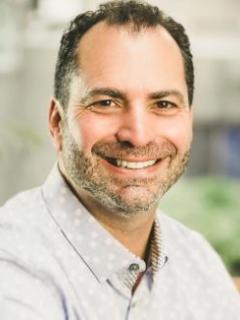 Lorne Brown B.Sc., CPA, Dr.TCM, FABORM, CHt
Chair of the Integrative Fertility Symposium
Dr. Lorne Brown B.Sc., CPA, Dr.TCM, FABORM, CHt, is the Clinical Director of Acubalance Wellness Centre, and the founder of Healthy Seminars (formerly Pro D Seminars and Medigogy), and the Integrative Fertility Symposium.
After a career as a Chartered Professional Accountant (CPA), Lorne received his Doctor of Traditional Chinese Medicine at Vancouver's International College of Traditional Chinese Medicine, Lorne has postgraduate training in Clinical Hypnosis, Infertility, Cold Laser Therapy and Functional Medicine Dr Brown has successfully integrated his entrepreneurial skills and background as a CPA with his passion for Chinese Medicine establishing a very successful fertility practise (www.acubalance.ca) and pioneering online continuing education through Healthy Seminars (www.healthyseminars.com) as well as the Integrative Fertility Symposium (www.ifsymposium.com) held in Vancouver for acupuncturists and naturopaths worldwide.
Lorne published a practice management book for TCM practitioners called Missing the Point: Why Acupuncturists Fail and what they Need to Know to Succeed www.missingthepointbook.com