Description
The aim of this session is to understand the route causes of a thin endometrial stripe and recognizing that patients fall into those with uterine damage and scarring and those patients who have an inherent thin lining.  These two patient populations are very different and have different prognoses.  The session will then look at outcomes for patients with a thin endometrial stripe and their outcomes with IVF and then follow with a discussion about potential interventions and the evidence around these.  Finally, a few comments and an update on IVF will round out the session.
Learning Objectives
To review the clinical significance of a thin endometrial lining in the context of IVF
To review options for attempting to thicken a thin endometrium
Update on aspects of IVF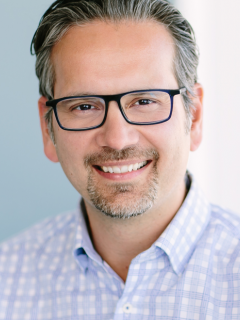 Dr Hitkari is co-founder and co-director of Olive Fertility Centre.
He completed his training in Obstetrics and Gynecology at the University of British Columbia and during this time received awards in the areas of clinical teaching and research. He then completed a formal fellowship in Reproductive Endocrinology and Infertility at Mt. Sinai Hospital in Toronto before returning to Vancouver to join Genesis Fertility Centre as a co-director. 
Dr. Hitkari has a special interest in education. He currently is heavily involved in medical student education in reproduction and infertility at UBC. He also coordinates the Reproduction Seminars for the Obstetrics and Gynecology resident physicians. Dr. Hitkari lectures extensively throughout the year to family practitioners, family practice residents, allied health professionals and gynecologists. Hei regularly presents on integrative fertility care and was the first Vancouver IVF Centre to offer full time onsite acupuncture on transfer day.  In January 2015 Dr. Hitkari added dedicated acupuncture treatment rooms at Olive Fertility Centre.
He was thrilled to receive the Medical Undergraduate Class of 2012 Outstanding Educator Award. He is most proud of being the recipient of the H. Hill Humanitarian award for exceptional patient care.