Room:
Fletcher Challenge Theatre
Description
This session will outline the preconception from the primordial oocyte to conception, focusing on strategies to improve oocyte quality prior to natural conception or fertility treatments.  Oocyte Quality is predicted by a variety of factors including age, nutritional status, environmental exposures, and genetics. Once fertilization has occurred, the blueprints for embryo development has been set, and is irreversible. This lecture will cover assessment of oocyte quality and strategies to improve quality and improve clinical outcome, including mitochondrial nutrients and cofactors, nutritional status and lifestyle management. CoEnzyme Q10 is an antioxidant being widely prescribed for female infertility. We will investigate the latest Co Q10 research from our lab, and discuss the ubiquinol vs. ubiquinone dilemma.
Learning Objectives
Primordial oocyte development review
Mitochondrial function and oocyte quality
The fertility pharmacy– antioxidants and botanicals
An integrative fertility model - putting it all together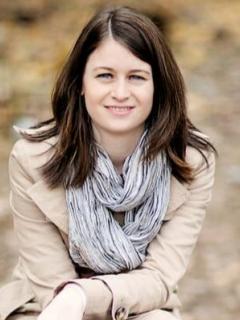 Dr. Jennifer Fitzgerald is a Naturopathic Doctor and co-founder of Conceive Inc, the integrative clinical provider for TRIO Fertility Partners, Canada's first Naturopathic Medical Clinic specializing in integrative fertility and In Vitro Fertilization support. Dr. Fitzgerald currently works at TRIO Fertility to provide a unique integrative clinical model emphasizing preconception care, IVF optimization, clinical nutrition and environmental medicine. Dr. Fitzgerald has a special interest in recurrent pregnancy loss and autoimmune infertility and is involved in several research initiatives with Dr. Robert Casper, MD, FRCS(C) involving acupuncture, antioxidants and botanicals in reproductive medicine.