Speaker:
Katherine Anderson L.Ac, FABORM
Description
Unexplained infertility may affect up to 30% of couples worldwide,yet the diagnosis, treatment and management of these cases are often ill-defined, inconsistent and erroneous.  A true diagnosis of unexplained infertility requires a skillfulclinician andsufficient diagnostic testing. Lack of standardized diagnostic protocols leads to non-identification of explainable causes and therefore improper treatment and loss of time.   
This presentation will explore what unexplained infertility is and isn't, how to question the status quo when a patient has been labeled with this diagnosis, as well as how this condition typically presents in the Chinese medical model including treatment approaches. Merging the best of both medicines, the practitioner can develop treatment protocols to provide the highest level of guidance and care.  
Learning Objectives
The practitioner will learn:
Define what unexplained infertility (UI) is and isn't
Identify the western medical causes of UI and the approach to diagnosing and treating in the biomedical model
Discuss the current research on UI and how it relates to your patients
Assess the role genetics and DNA fragmentation may play in UI
Understand the TCM causes and treatment of UI
Integrate best practices from western and eastern medicine to ensure patients receive the highest level of care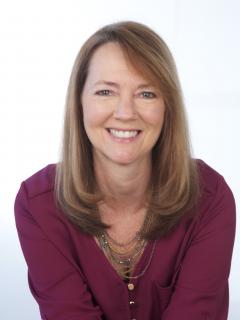 Katherine Anderson L.Ac, FABORM
Katherine Alexander Anderson, MBA, DACM,,L.Ac. FABORM, is the current President of the American Board of Oriental Reproductive Medicine (ABORM), and is leading the organization to ensure patients worldwide receive care from the most highly skilled practitioners.   With over 20-years experience in the healthcare industry including long term and sub-acute care and diagnostic laboratory clinical operations, Katherine has been on the forefront of delivering quality patient care for decades. Nationally board certified in acupuncture and oriental medicine and having worked extensively in western medicine, Katherine understands an integrated approach to healthcare. She has clinics in Maine and New Hampshire and has dedicated her practice exclusively to reproductive issues and women's health.
She completed her Chinese medical school training at the New England School of Acupuncture where she studied Chinese acupuncture, Japanese acupuncture, and Chinese herbal medicine. She is board certified in acupuncture and Chinese herbal medicine (Dipl.OM) by the National Commission for the Certification of Acupuncture and Oriental Medicine (NCCAOM). She obtained her Bachelor of Science degree in Health Management and a Master's Degree in Business Administration from the University of New Hampshire.  She completed her clinical doctoral studies at the Pacific College of Oriental Medicine and is a PhD candidate with Shulan College and Nanjing University of Chinese Medicine.  She is conducting research on the effects of acupuncture and Chinese herbal medicine on infertility and menstrual cycles.  She is an international speaker and is passionate in educating women about the benefits of Chinese medicine and its profound effects on their cycles and overall health.