Speaker:
Lora Shahine, M.D., F.A.C.O.G.
Course Description:
Recurrent pregnancy loss can be a clinically frustrating and emotionally charged challenge for patients and their care providers alike. Patients can leave their medical providers with more questions than answers and search the internet, their friends, and other sources for why they are having miscarriages. In this course, learn how Western medicine currently approaches evaluation and treatment for recurrent pregnancy loss.  Review evidence on different care approaches from expectant management and supportive care to using IVF technology to decrease miscarriage risk.  Learn the limitations of technology and the benefits of an integrative approach to care for recurrent pregnancy loss. 
Learning Objectives
Understand the current Western approach to evaluation for recurrent pregnancy loss
Understand evidence for treatment options for recurrent pregnancy loss from expectant management to IVF with chromosomal screening
Understand the benefits of an integrative approach to care for recurrent pregnancy loss
Outline
Introduction
Definition of miscarriage and RPL
Incidence of miscarriage and RPL
Evaluation of RPL

Evidence-based  approach
Differences in recommendation from different societies: ASRM, ACOG, Royal College
Definition of unexplained RPL
Other testing available/controversies

Treatment for RPL

Cause for RPL – treatment options
Lifestyle changes that can impact RPL
i.Obesity
ii.Toxins – smoking, caffeine alcohol, BPA, environmental toxins
No cause for RPL – unexplained RPL treatments
i.Expectant management
ii.Supportive care
Emotional well being
Empiric treatment
iii.IVF with chromosomal screening of embryos – benefits, risks, limitations
Benefits of an integrative approach to care

East and West bringing their strengths together to benefit the patients
Team approach to care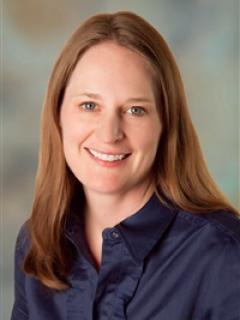 Lora Shahine, M.D., F.A.C.O.G.
Lora Shahine, M.D., F.A.C.O.G. is a board certified Reproductive Endocrinologist currently practicing at Pacific NW Fertility and IVF Specialists in Seattle.
As a Clinical Instructor at the University of Washington and Director of the Center of Recurrent Pregnancy Loss at PNWF, she is committed to providing excellence in patient care, teaching the next generation of women's health providers, and continuing research in the fields of fertility and recurrent miscarriage.
She has published over 20 peer-reviewed research papers and is an active member of the American Society of Reproductive Medicine, Pacific Coast Reproductive Society, and Seattle Gynecology Society. Dr. Shahine is committed to an integrative approach to care and co-authored the book, "Planting the Seeds of Pregnancy: An Integrative Approach to Fertility Care."