Speaker:
Laurena White, M.D., OBGYN, L.Ac.
Description
This lecture will explore the integrative approach to healing uterine fibroids. Clinical manifestations of uterine fibroids, what goes unnoticed or ignored, size (6.5cm) and terminology concretion vs. conglomeration. We will further discuss emotions as a cause of dis-ease, patterns vs. condition/dis-ease, treatment course and case studies.
Learning Objectives
To be able to make a distinction between concretions and conglomerations.
Understand emotions as a cause of dis-ease.
Different patterns, same condition. Different conditions, same pattern.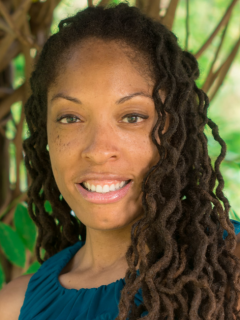 Laurena White, M.D., OBGYN, L.Ac.
Dr. Laurena White, M.D. is board-certified in OB/GYN and reproductive endocrinology. She is also a licensed acupuncturist and Chinese medical herbalist. Dr White has over 15 years of service and experience in the field of women's health ranging from birth doula to physician including acupuncture and Chinese herbal medicine. She works closely with a team she has carefully chosen to deliver expert care not only to women, but also to couples trying to conceive. Together with the team, Dr. White facilitates the transformation of complex women's health and fertility challenges. By helping women and couples address the underlying root cause of their condition, her patients begin to flourish without taking unnecessary pharmaceutical medications or having fruitlessly invasive surgical procedures. Laurena has developed purpose-built signature programs that are unique to The Eudaimonia Center.
Dr. White integrated her practice by incorporating both allopathic and traditional Chinese medicine (TCM) treatment modalities in order to bridge the gaps in women's healthcare.