Room:
Fletcher Challenge Theatre
This course will present strategies for improving ovarian health and increasing ovarian reserve using herbs, acupuncture and nutrition.  Case studies will be presented to demonstrate pre and post treatment increases in antral follicle count and overall embryo health following treatment courses of various lengths.  The presentation will provide an overview of oocytogenesis and the various stages of development that can be impacted through Chinese Medicine, as well as optimization of the ovarian environment.  Conditions leading to Diminished Ovarian Reserve (DOR) will be discussed, including Advanced Maternal Age, Premature Ovarian Failure, Endometriosis and Hypothalamic Amenorrhea.  Acupuncture protocols will be presented through the lens of the Eight Extraordinary Meridians.  Various herbal and nutritional strategies will be presented.
Learning Objectives
Overview of oocytogenesis, ovarian reserve, ovarian health and anatomy
Acupuncture strategies for increasing ovarian reserve
Herb and Nutritional strategies for supporting ovarian health and optimizing reserve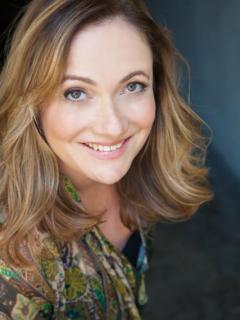 Laura Erlich, LAc, FABORM, has practiced Integrative Chinese Medicine since 2007,  in West Los Angeles and  Silver Lake, CA. She also maintains a labor support practice, having accompanied hundreds of women through the journey of pregnancy and childbirth as a doula.
Laura is the founder and owner of Mother Nurture Wellness, a clinic dedicated to supporting women through the journey of fertility, the childbearing cycle and all areas of health and wellness.  Her areas of specialty include women's health, fertility enhancement (with or without ART), conscious conception, prenatal and post-partum care, gynecological disorders and menopause.  In addition to practicing, Laura is passionate about teaching and writing. She offers continuing education courses on infertility, obstetrics and women's health to acupuncturists all over the world through Pro D seminars, in person at her clinic, and to the doctoral cohort at Yo San University. She is the co-author of Feed Your Fertility, a guide to optimizing fertility through nutrition and Chinese Medicine, with Emily Bartlett, LAc,  (Fair Winds Press 2015).  You can also find her writings through multiple guest blog posts and her website, www.mothernurutrela.com.
While out of the office, Laura enjoys a great life with her wonderful husband and son.
Laura offers the following online reproductive medicine course through Pro D Seminars approved for CEU/PDA/CPD:
Eight Extras and the Childbearing Cycle: Complete Course (16 CEU/PDA/CPD)
Treating Infertility with the Eight Extraordinary Vessels (14 CEU/PDA/CPD)
Labor Preparation & The 8 Extras: Supporting the Transition From Pregnancy to Parenthood (6 CEU/PDA/CPD)