Speaker:
Sarah Budd RN, RM, Dipl. Ac.
Description:
Hyperemesis Gravidarum (HG) is a devastating and potentially life-threatening condition. Whilst "morning sickness" is fairly common, this most severe form of pregnancy vomiting is generally not well understood according to women who have suffered through it.
Imagine how the simplest smells or even slight movement can trigger non-stop episodes of vomiting. Imagine feeling thirsty beyond belief, yet unable to keep down even small sips of water. Even after hospitalization and treatment, some women just cannot go on and resort to termination of a much-wanted baby. It doesn't get much worse than that!
This talk will discuss the diagnosis, aetiology and treatment of HG from a Western perspective. SAFETY issues around recognition and timely intervention will be covered.
There is some evidence that Acupuncture can make a significant difference to women with HG, and we will look at the existing research and explore an integrated approach to this dreadful condition.
Learning Objectives:
Participants can expect
A deeper understanding of the background, diagnosis and treatment of HG from a Western perspective.
How to recognize safety issues around HG, a "red flag" for Acupuncture practitioners.
An insight into the 'battle' women face with this condition.
Stories to illustrate the plight of HG sufferers.
A brief overview of the research published on Acupuncture and HG.
An exploration of an integrated approach.
Sources for talk:
Royal College of Obstetrics and Gynaecology (RCOG) UK.
Midwifery Journals.
Research papers.
Text books on HG.
Speaker's own experience and student MSc findings.
HelpHer. Hyperemesis education and research. Charity and Forum.
Pregnancy Sickness Support. Charity and Forum. ‪www.pregnancysicknesssupport.org.uk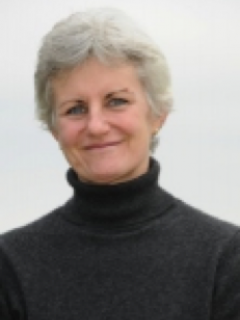 Sarah Budd RN, RM, Dipl. Ac.
Sarah Budd trained as a general nurse and midwife, then as an acupuncturist in London and Nanjing from 1985 to 1988.
She set up an acupuncture service in Plymouth Maternity Unit, then completed a degree in Complementary Health Studies at Exeter University. She was given the first and only full time post as acupuncturist midwife in the UK National Health Service. Over 8,000 pregnant women have been treated with acupuncture in Plymouth, and the service was joint winner of the Prince of Wales' Foundation for Integrated Health Award in 2001.
Sarah worked as a Research Assistant in the Acupuncture Research Resource Centre. She has contributed to text books and journals and continues to teach in acupuncture colleges / universities, at conferences and via Webinars. She recently retired from the NHS but still has a private acupuncture practice and runs courses for midwives and couples on the use of Acupressure for preparation and pain relief in labour. She also set up the first TCM acupuncture course exclusively for midwives in the UK. She is currently studying for an MSc in Advanced Oriental Medicine.
Online courses by speaker offered through Healthy Seminars: