Description:
As acupuncturists, we are often asked "to induce labor" for late dates, assist in medical inductions and/or help initiate labor for a restless birthing person. Sometimes, these situations are our first encounters with the people making these requests and often we are walking into one of the most transformative events in their lives. 
In this talk, I will be sharing ways to bring ease and success to these large tasks. We will begin to learn "how to read the birth" by understanding the stages of physiological birth and learning practical ways to support the laboring process to optimize outcomes in all situations. Penetrating the elusive use of induction points, we will study how and when to use them specifically during the various stages of birth.  Enhancing your intake and diagnostic skills, I will share how to create instantaneous rapport with the birthing person and family, nursing staff and providers. Ultimately, we will discuss how to cultivate an environment where the magic of birth can emerge -no matter where it happens- home, birth center and/or hospital.
Come learn how to bring a quiet confidence to birth, as well to your practice while sharing our medicine in hospitals, birthing centers and our communities.
Learning Objectives: 
Study the stages of physiological birth and medical induction process.
 Integrate new ways to support the laboring process into acupuncture treatments.
Upskill your use of the acupuncture and acupressure "induction points".
Enhance diagnostic skills in an acute setting.
Understand how to cultivate positive and successful relationships with other birth workers- midwifes, labor and delivery nurses, obstetricians and perinatologists.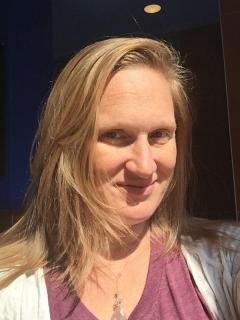 Since 1995, Zena Kocher has been a practicing traditional Asian medicine provider with clinical experience in women's health.  In 2006, she expanded her practice to also serve as an Integrative Medicine (IM) provider for MotherBaby Center at Abbott Northwestern hospital, which is a part of the Allina Healthcare system in Minnesota. As an IM inpatient provider, she uses acupuncture, massage, mind body techniques and aromatherapy to support women during their pregnancies, births and postpartum periods in the hospital. She has had the unique experience of working with high risk pregnancies in the antenatal unit, helping women to stay pregnant and happy longer. In the last few years, Zena has been enjoying training other acupuncturists to work in the MotherBaby Centers at other Allina Health hospitals and has created a MotherBaby collaborative to strengthen and inform our Integrative work.
Zena's introduction to natural medicine came at the heels of her Swiss grandmother, who would forage herbs and use them to treat her family.  In 1995, she expanded upon this knowledge by studying directly under Dr. Duc Kieu, a Vietnamese Herbalist and Master Acupuncturist for three years. Then she went to receive her Master's degree in Oriental Medicine from the Minnesota College of Acupuncture and Oriental Medicine at Northwestern Health Sciences University and became NCCAOM certified in Acupuncture and Chinese Herbology. She utilizes various bodywork modalities, Shiatsu, Reiki, guided imagery, NLP, and hypnosis in her work.  She enjoys teaching individuals, families, and groups of caring people and hopes to share this work internationally.