Is It Hot In Here? Learn why perimenopausal symptoms are easy to correct when adrenal protocols are included as a foundational treatment. Dr. Kalish will go in depth on the connection between the HPA axis and female hormonal imbalances that lead to the array of common perimenopausal symptoms. We will also explore how fatigue, weight gain and stress can all be assessed with one single lab test. The organic acids test provides an insight from markers identifying mitochondrial dysfunction that can lead to low energy problems to markers identifying metabolic imbalances that are blocking your patients from burning fat. This test provides a wide range of clinical action steps that can complement any supplement program.
Learning Objectives
-Focus on how to utilize functional medicine techniques to treat perimenopausal patients
-Discover how HPA axis dysfunction relates to female hormone imbalances
-Learn how to utilize organic acids testing to assess the cause of fatigue, weight gain and stress
-Acquire the skillset to apply the results of organic acid testing and treat with the appropriate supplementation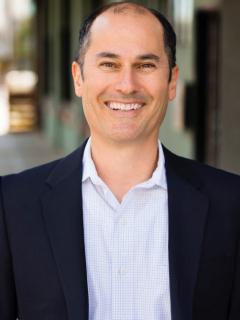 Dr. Kalish received his B.A. in Physiological Psychology & Philosophy from Antioch College in Ohio and completed his Chiropractic degree in California. He also studied at the University of London and conducted research with biochemist Dr. Robin Monroe at Cambridge University. His studies led him to mentoring with renowned psychiatrist Dr. R.D. Lang utilizing drug-free treatments for schizophrenics.
More recently, Dr. Kalish proudly served as an advisor to the Honorable Patrick Kennedy and participated in the first One Mind For Research conference held in Boston in 2011 where 200 of the nation's top neuroscientists gathered to form a unified front to promote research on brain disorders.
He is the author of two books, "The Kalish Method: Healing the Body Mapping the Mind" and "Your Guide to Healthy Hormones" and is a frequently requested speaker for health summits across the United States.