Speaker:
Yvonne Farrell DAOM, L.Ac
Description
This 90 minute talk on the channels associated with the 3 levels of Qi and how they support survival.  When we have gratitude for our capacity for survival we can then quiet the judgmental voices in our heads and choose to move beyond survival into thriving.  In this talk, we will look at how the Sinew channels, the Luo-collaterals, the Divergents and the 8 Extraordinary vessels have ways to create armoring and latency for survival.  We will look at the cost of this latency and the benefits.  We will discuss the value of self-forgiveness as the way in to gratitude and how gratitude for this capacity can be the beginning of the "letting go" process which will allow us to choose with courage to have more and be more.
Learning Objectives
1.Participants will learn how each level of qi (wei, ying & yuan) has a specific system that works for our survival.
2. Participants will explore both the upside and downside of creating armoring and latency for survival.
3. Participants will learn a treatment for self-forgiveness that will ease the way into gratitude.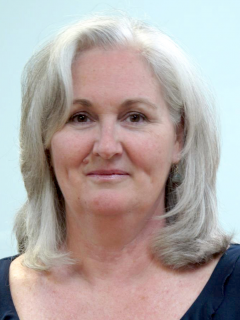 Yvonne Farrell DAOM, L.Ac
Dr. Farrell has been practicing and teaching Chinese Medicine and Channel Theory since 1996.
She directs her teaching towards the empowerment of students with the hope that they will embody the spiritual aspects of Chinese Medicine and make them their own. Dr. Farrell believes that self-cultivation, self-knowledge and critical thinking are essential in developing capacity as a practitioner of Chinese Medicine.
To that end, she teaches dynamic, informative and thought-provoking live CEU courses and webinars through LA Herbs and Acupuncture and Healthy Seminars.
Online courses by speaker offered through Healthy Seminars: