Concepts of reproductive medicine now popular in North America, especially that of using Chinese Herbs according to phases of the menstrual cycle, are deeply influenced by ideas from Nanjing. Xia Gui Cheng originated this formulation format, which was later promulgated by Jane Lyttleton and other pioneers of Reproductive Medicine in the West. One generation later, the students of Xia have taken his system and further developed their own methods and protocols.
This lecture will cover the clinical experiences garnered from a gamut of Old TCM Physicians in the post-Xia era. The focus will be on the use of herbs alone for reproductive enhancement. Lecture contents include:
Backdrop of Cultural Revolution for Modern TCM
Xia Gui Cheng interprets Western Medicine
Case
The Really Old Guard – Some Key ideas
The Makings of Gui Shao Di Huang Tang
Breaking Down the Late Follicular Phase
Three Ovulation Formulas and the most common version
Post-Ovulation
Formulating Modified Wu Wei Tiao Jing Tang
For the SP-ST Deficient
Ways to work the Liver Constraint
Pattern or Phase?
Q& A​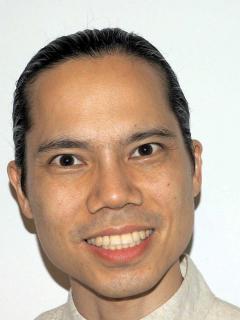 Mark is a practitioner of Chinese Medicine based in Singapore. He divides his clinical time between gynecological and dermatological conditions.
Mark has spent the last ten years in and out of Nanjing, either in observation with the old Chinese Doctors, or arranging for other practitioners to learn from them through www.tcm-nanjing.com. Since 2006, he has closely followed numerous physicians of reproductive medicine, including many who were bequeathed with and had personalized the phase-specific method of Nanjing's Xia Gui Cheng.
Mark also works with pregnant women from bump to delivery, adding to the use of needles and moxa the handy tools of Craniosacral Therapy and Visceral Manipulation. He now partners with doulas and other therapists to provide quality antenatal care.
Being effectively bilingual and having access to the variegation of Chinese authors and practitioners, Mark will share about herb use and herb formulation using ideas from Chinese practitioners not as well known in the West.