Room:
Fletcher Challenge Theatre
Conventional blood chemistry is full of information that can be useful to holistic practitioners for both diagnostic and treatment purposes. Part 1 will look at common markers such as fasting glucose, Hemoglobin A1C, lipids, iron levels, vitamin D, and thyroid markers. Understand the difference between normal, abnormal, and suboptimal. Learn how to help shift your patients from good to great as they prepare for their fertility journey. Even if you do not order lab work directly, you will see most, if not all, of these markers tested by ob/gyn's and REs.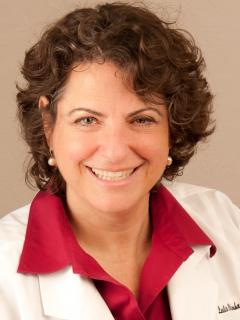 Leslie Oldershaw is a licensed acupuncturist, nutritionist, and herbalist providing comprehensive care integrating Eastern and Western medicine to best serve the needs of her patients. Having studied health and nutrition for over 30 years, Leslie earned her Bachelor of Science degree in 1987 from the University of California at Berkeley, and her Master's degree in 1993 from the American College of Traditional Chinese Medicine in San Francisco, with advanced training in women's health and fertility. Leslie is nationally board certified in acupuncture and licensed as a primary care provider by the State of California. As an undergraduate completing a pre-med curriculum, Leslie's academic focus was on a combination of biochemistry and ecosystems, thus cultivating an appreciation for the interactions that comprise a healthy, highly functional and dynamic living system. This foundation readily supported her study of the holistic paradigm of traditional Chinese medicine. Bringing the best of both worlds together for her patients, Leslie offers a blend of integrative medicine that consists of the holistic infrastructure offered by traditional Chinese medicine combined with modern Western medical science. Leslie's long-standing interest in women's health and endocrinology led her to specialize in fertility; she has since developed a solid reputation in the Bay Area for helping patients integrate acupuncture, nutrition, stress reduction, lifestyle counselling, and herbal remedies along with Western fertility treatments to achieve optimal fertility. A prolific writer and engaging public speaker, Leslie's passion for teaching has inspired numerous articles on the subjects of acupuncture, women's health, and fertility, and she frequently lectures on these subjects. Leslie maintains a private practice in Piedmont, California.
Online courses by speaker offered through Healthy Seminars: