Speaker:
Lee Hullender Rubin DAOM LAc FABORM
The field of in vitro fertilization is rapidly changing with new technologies developed every year. Many clinics are now moving away from fresh embryo transfers and shifting more and more toward frozen embryo cycles. Does this change the adjuvant Whole Systems Traditional Chinese Medicine (WSTCM) treatment? In this session, learn how frozen embryo IVF cycles differ from fresh embryo IVF cycles, how these differences can be interpreted by WSTCM, and through a case example, learn how to effectively apply WSTCM to FET cycles.
Learning Objectives:
Compare and contrast fresh versus frozen cycles
Interpret differences between fresh and frozen cycles through the TCM lens.
Present case describing TCM's impact on FET outcomes
Outline:
Overview of Fresh versus Frozen IVF cycles
TCM Interpretation
Case example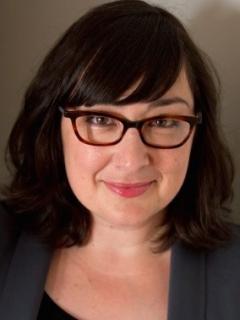 Lee Hullender Rubin DAOM LAc FABORM
Lee Hullender Rubin, DAOM, LAc, FABORM, is a clinician, international academic, and published researcher specializing in reproductive medicine, women's health, and female sexual pain. She graduated with her Master of Science degree from Bastyr University and her Doctor of Acupuncture and Oriental Medicine from the Oregon College of Oriental Medicine (OCOM). In practice since early 2002, she spent more than 5 years managing an acupuncture program at a western fertility clinic in the Pacific Northwest. Dr. Hullender Rubin was the first OCOM postdoctoral research fellow funded by a National Institutes of Health educational grant. Her most recent publication is the first study to report an increase in birth outcomes associated with the addition of Traditional Chinese Medicine to In Vitro Fertilization. She was recently awarded a National Vulvodynia Association grant to investigate the feasibility of acupuncture and lidocaine to treat chronic vulvar pain. She is on the faculty at the Oregon College of Oriental Medicine, American College of Traditional Chinese Medicine, and New Zealand School of Acupuncture and Traditional Chinese Medicine, and is Visiting Research Faculty at the Oregon Health and Science University. Dr. Hullender Rubin currently resides in Portland, Oregon, and practices at the Portland Acupuncture Studio (http://www.pdxacustudio.com) and Oregon Reproductive Medicine. 
Lee offers the following online reproductive medicine courses through Pro D Seminars approved for CEU/PDA/CPD:  
Whole Systems TCM (WSTCM) for Assisted Reproduction (5 modular series) presented by Lee Hullender Rubin
Online courses by speaker offered through Healthy Seminars: