Date & Time:
Friday, 26 April 2019

15:00

to

16:30
Description
Coming soon...
Learning Objectives
Practitioners attending this class will be able to: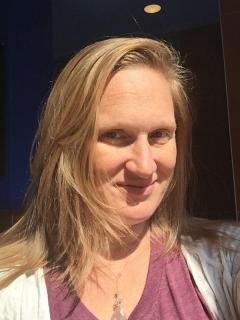 Since 1995, Zena Kocher has been a practicing traditional Asian medicine provider with clinical experience in women's health.  In 2006, she expanded her practice to also serve as an Integrative Medicine (IM) provider for MotherBaby Center at Abbott Northwestern hospital, which is a part of the Allina Healthcare system in Minnesota. As an IM inpatient provider, she uses acupuncture, massage, mind body techniques and aromatherapy to support women during their pregnancies, births and postpartum periods in the hospital. She has had the unique experience of working with high risk pregnancies in the antenatal unit, helping women to stay pregnant and happy longer. In the last few years, Zena has been enjoying training other acupuncturists to work in the MotherBaby Centers at other Allina Health hospitals and has created a MotherBaby collaborative to strengthen and inform our Integrative work.
Zena's introduction to natural medicine came at the heels of her Swiss grandmother, who would forage herbs and use them to treat her family.  In 1995, she expanded upon this knowledge by studying directly under Dr. Duc Kieu, a Vietnamese Herbalist and Master Acupuncturist for three years. Then she went to receive her Master's degree in Oriental Medicine from the Minnesota College of Acupuncture and Oriental Medicine at Northwestern Health Sciences University and became NCCAOM certified in Acupuncture and Chinese Herbology. She utilizes various bodywork modalities, Shiatsu, Reiki, guided imagery, NLP, and hypnosis in her work.  She enjoys teaching individuals, families, and groups of caring people and hopes to share this work internationally.