Description
The final frontier of the fertility cycle, the fourth trimester completes the reproductive phase in a woman's pregnancy. This critical postpartum period sets the stage for long-term health and well-being for her, her child and their entire family. As it influences the foundation of their lifelong relationship, it also profoundly effects subsequent pregnancies and their expanding family. Within a few hours of birth and throughout the first year, both the mother and child transform tremendously on physical, emotional, social and spiritual levels.  As the mother is recovering from childbirth, adjusting to changing hormones, and learning to feed and care for her newborn, the baby is adapting to eating, digesting and breathing independently and is significantly developing neurologically. In modern times, the postpartum period has generally been underestimated, undervalued and in some places simply forgotten. In both Canada and US, more than one half of pregnancy-related deaths occur after the birth of the infant. These statistics are causing physicians, nurses and public health systems to reexamined how to provide maternity care.  As Asian medicine providers, we are at a critical time where we can help inform and cultivate new ways to deliver postpartum care. Asian culture is renowned for its rich postpartum traditions such as the golden month, lying in and mother roasting practices. Sharing this knowledge and our medicine can help women and families make new conscious choices about the future of their health.
Learning Objectives
Provide overview of postpartum care around the world.
Describe postpartum period and its physical, emotional, social, and spiritual effects.
Learn about the importance of the Golden Hour.
Demonstrate how to support optimal recovery for women during this period, highlighting  traditional customs and using Traditional Chinese medicine and food therapy.
Discuss postpartum depression and how to treat other postpartum ailments like shoulder strap pain, breast-feeding problems, urinary retention, and edema.
Share the basics in how to support breastfeeding along with TCM treatments to enhance milk supply.
Illustrate how to educate about the importance of postpartum care and ways to promote treatments during that time, sharing handouts and resources.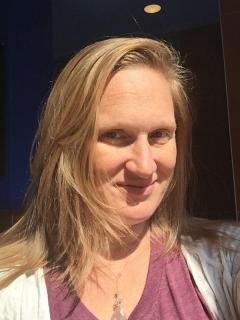 Since 1995, Zena Kocher has been a practicing traditional Asian medicine provider with clinical experience in women's health.  In 2006, she expanded her practice to also serve as an Integrative Medicine (IM) provider for MotherBaby Center at Abbott Northwestern hospital, which is a part of the Allina Healthcare system in Minnesota. As an IM inpatient provider, she uses acupuncture, massage, mind body techniques and aromatherapy to support women during their pregnancies, births and postpartum periods in the hospital. She has had the unique experience of working with high risk pregnancies in the antenatal unit, helping women to stay pregnant and happy longer. In the last few years, Zena has been enjoying training other acupuncturists to work in the MotherBaby Centers at other Allina Health hospitals and has created a MotherBaby collaborative to strengthen and inform our Integrative work.
Zena's introduction to natural medicine came at the heels of her Swiss grandmother, who would forage herbs and use them to treat her family.  In 1995, she expanded upon this knowledge by studying directly under Dr. Duc Kieu, a Vietnamese Herbalist and Master Acupuncturist for three years. Then she went to receive her Master's degree in Oriental Medicine from the Minnesota College of Acupuncture and Oriental Medicine at Northwestern Health Sciences University and became NCCAOM certified in Acupuncture and Chinese Herbology. She utilizes various bodywork modalities, Shiatsu, Reiki, guided imagery, NLP, and hypnosis in her work.  She enjoys teaching individuals, families, and groups of caring people and hopes to share this work internationally.