Description
Research shows treatment outcomes can improve when patients are involved in the healing process. According to traditional Chinese medicine, the body has four key energy gates. When properly stimulated, these energy gates allow a maximum of Qi, or vital energy, to flow into organ systems and strengthen the body's self-regulating mechanisms. The Four Energy Gates offers a simple, powerful program for practitioners to help patients activate their healing capabilities so treatment modalities can have even more effect. Nan Lu, OMD, helps participants understand the ancient Five Element framework and how these four master energy gates support the integration of body, mind, and spirit. He demonstrates and teaches how to stimulate these special gates with specific acupressure techniques, discusses the body's responses and reveals how this program can help enhance overall health. Clients report remarkable shifts in their health and well-being, including a reduction in headaches, back pain, sinus issues, shoulder pain, hormonal issues, allergic reactions, digestive issues, stress, IBS, PMS, mood swings, depression, and anxiety.  Once learned, the Four Energy Gates are a great self-healing technique that can be used for life. 
Learning Objectives:
Evaluate the connection between Qi stagnation, meridians, and overall health.
Discuss the significance of each energy gate.
Demonstrate point location and teach techniques to stimulate the Four Energy Gates.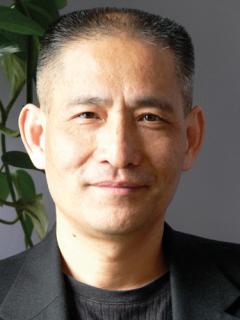 Nan Lu, OMD is the founding director of the Traditional Chinese Medicine World Foundation, the country's foremost educational organization for traditional Chinese medicine. He is also founder of the Breast Cancer Prevention Project and breastcancer.com.  As Grand Master of Wu Ming Qigong, he is a lineage holder of ancient knowledge not found in textbooks today.  He has devoted his life to preserving the unique body-mind-spirit wisdom of TCM and Wu Ming Qigong. A longtime TCM practitioner, his mission is to help patients and his Qigong students to discover their healing abilities and the effect of consciousness in everyday health. Dr. Lu's latest book is, Digesting the Universe: A Revolutionary Framework for Healthy Metabolism Function, a major work that address the multidimensional aspects of today's chronic health issues.  He holds a doctorate in traditional Chinese medicine from Hubei College (University) of TCM, China, and is a clinical associate professor at the State University New York, (SUNY) at Stony Brook, School of Social Welfare. tcmworld.org, breastcancer.com, taoofhealing.com