Speaker:
Jaclyn Chasse-Smeaton, ND
Description
The demographic of women trying to achieve conception is changing.  In fact, women over age 40 is the only age group where pregnancy rates are going up!  This presentation will discuss the concept and physiology of reproductive aging and will discuss how you can proactively and reactively care for women as they try for conception in their late 30s through 40s.  Naturopathic/functional medicine testing and treatment approaches will be reviewed, including lifestyle factors and supplementation options.
Learning Objectives
Attendees will be able to: 
Feel comfortable interpreting labs to determine whether egg quality and reproductive aging are a fertility factor for the patient.
Investigate the most likely underlying functional causes of declining egg quality.
Confidently design evidence-based treatment plans containing nutrients and botanicals which can address physiological causes of declining egg quality and promote maximum fertility in this patient population.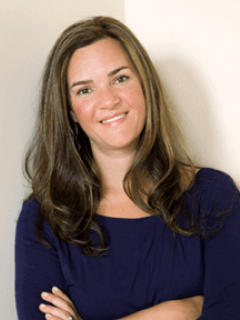 Jaclyn Chasse-Smeaton, ND
Dr. Jaclyn Chasse-Smeaton is a licensed naturopathic physician dedicated to helping couples conceive naturally. Her practice, Perfect Fertility, is dedicated to fertility, sexual health and family wellness.
Dr. Chasse-Smeaton is a graduate of Bastyr University, an avid writer, and international speaker who has taught thousands of doctors the Perfect Fertility methods. She is Immediate Past President of the both the American Association of Naturopathic Physicians and the NH Association of Naturopathic Doctors. She's served on several boards including the American Herbal Products Association and many others.
In addition to doctor, Dr. Chasse-Smeaton's proudest role is of Mother, to a bustling houseful of children and slobbering dogs. They enjoy any family time that includes cuddles, laughter, cooking, gardening, and travel!
Online courses by speaker offered through Healthy Seminars: