Speaker:
Jill Blakeway, DACM, L.Ac
Description: 
What is the energy that heals us? Are there a variety of prompts, both physical and psychological, that can encourage the body to heal? How much of our ability to self-heal is explained by the placebo effect? 
In 2017 Harper Collins sent Chinese Medicine practitioner, Jill Blakeway around the world in a search for answers. Moving from her own clinic to the halls of academia, she talked to top healers, researchers, and practitioners - from the Princeton professors researching the physics behind collective consciousness; to a yogi who uses a breathing technique to block his own experience of pain; to a Japanese monk who has performed verifiable healings by running energy into acupuncture points; to a team of skeptical scientists at City University New York who have used "hands on" healing to repeatedly cure mammary cancer in mice. 
The result is a new book, Energy Medicine: The Science and Mystery of Healing which examines the wide range of healing modalities used to diagnose and treat illness by manipulating the energy—the vital life force referred to as "qi" in TCM—that pulses through the cells of our bodies. For this class, Jill will draw on her experience researching this book to examine acupuncture as a form of energy medicine and explore the science behind its profound effects.
Learning Objectives:
Explore the history of energy medicine and understand the breadth of its applications. 
Examine the current scientific research that may explain how healing information can be transmitted from one person to another. 
Explore acupuncture as an energy modality and understand the possible mechanisms for the transmission of an electrical charge in the body. 
Understand the placebo effect and how belief impacts clinical outcomes.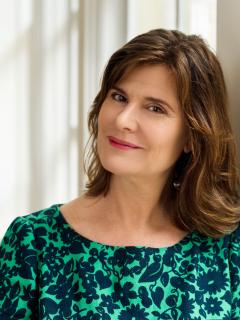 Jill Blakeway, DACM, L.Ac
Dr. Jill Blakeway is a Doctor of Acupuncture and Chinese Medicine, a licensed and board-certified acupuncturist, and clinical herbalist. Jill founded the Yinova Center in 1999 and currently acts as Clinic Director alongside her husband, Noah Rubinstein. As a practitioner, she is known for her intuitive approach to Chinese medicine and particularly for her skills as an acupuncturist and energy healer.
Jill has always been passionate about helping women achieve a healthy pregnancy - so much so that the New York Times described her as a "fertility goddess" and named her as one of Manhattan's top acupuncturists. She credits much of her success to combining the ancient wisdom of Chinese medicine with modern, conventional biomedicine. To this end, she joined forces with a reproductive endocrinologist to co-author the bestselling book, Making Babies: A Proven 3-Month Program for Maximum Fertility (Little Brown, 2009) about how to conceive naturally. She also authored a second book about women's sexual health called Sex Again: Recharging Your Libido (Workman Publishing, 2013). Jill's third book, Energy Medicine: The Science and Mystery of Healing will be published by Harper Collins in Spring 2019.
Jill founded the acupuncture program at NYU Lutheran Medical Center in Brooklyn, NY, where she acted as Head of Inpatient Acupuncture Services for many years. She currently teaches gynecology and obstetrics as a visiting professor in the doctoral program at Pacific College of Oriental Medicine in San Diego and in Chicago. She speaks at Chinese medicine conferences and her research has been published in the Journal of Alternative and Complimentary Medicine. Jill was the first acupuncturist to ever give a TEDTalk, at TEDGlobal in 2012.
As a popular authority on alternative medicine and women's health, Jill often makes media appearances, on-air and in print. Formally the host of a CBS Radio weekly podcast called Grow Cook Heal, Jill has appeared on The Dr. Oz Show, CNN, the Early Show, Good Morning America, NBC news, ABC News, Fox News, the Real Housewives of New York, and The Talk. She has also been quoted in New York Magazine, New York Times, Martha Stewart Living, Elle, W and Town & Country to name a few titles.