Speaker:
Marlene Merritt, DOM, LAc, MS Nutrition
Many women do not deal with their nutrition before pregnancy, and some don't even manage it afterwards. Most people are unaware that nutrition is required for fertility, optimal genetic expression and organ development. Today's narrow focus on simply getting pregnant opens the door to potential genetic issues due to malnutrition. The general population is considered to be sub clinically malnourished in many nutrients and being replete in nutrients becomes even more important with the demands of pregnancy. We're all familiar with what occurs with a folate deficiency, but iodine deficiency causes a drop in IQ, high maternal blood sugar causes obesity, higher insulin response and a predilection to diabetes in the child, vitamin A deficiency causes weaker immunity in children, vitamin D deficiency will give your child rickets… while good vitamin D levels ensures full gene expression. And all those antibiotics the mom has taken in her lifetime? What have they done to her child's immunity? 
We are only now beginning to understand the far-reaching epigenetic impacts of nutrition and environment on fertility and the fetus. While it is well known that diet and deficiencies in diet can cause physiological issues like infertility, anovulation, lowered IQ in the infant, obesity, etc. it is often unclear among the current "diets" what is optimal for getting pregnant, having a healthy pregnancy, and for a healthy child. This course will discuss the crossroads of how traditional Chinese medicine understood where to obtain optimal nutrition as well as what modern medicine and research can tell us about genetics and epigenetic ramifications. 
This course will have practical suggestions in regards to diet recommendations and supplementation that can be immediately implemented in practice, since it can be challenging to acquire patient compliance with some traditional recommendations and some supplementation can actually cause harm. 
In this lecture, I will discuss specific nutrigenomic recommendations, the issue of using methylfolate, give specific guidelines on how to reverse insulin resistance/diabetes/gestational diabetes, and give specific food recommendations for the nutrients shown to impact ovulation and fertility.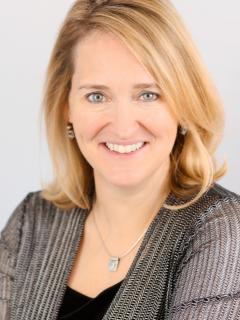 Marlene Merritt, DOM, LAc, MS Nutrition
Marlene Merritt received her Masters degree in Oriental Medicine in 2000 and is a Doctor of Oriental Medicine. She is licensed both by the Texas State Board of Medical Examiners and by the New Mexico Board of Acupuncture and Oriental Medicine, and is nationally board certified by the NCCAOM. Additionally, she has a Masters degree in Human Nutrition with an emphasis on Functional Medicine from the University of Bridgeport, is an Applied Clinical Nutritionist, and is board-certified in Bariatric Science and Counseling. She has a regular column in Acupuncture Today and other publications about nutrition. In addition to a full-time clinical practice, she lectures to healthcare practitioners all over the U.S. and Canada on issues ranging from diabetes, endocrine dysfunction, cardiovascular issues, blood chemistry, nutrition, and nutrition research. She has written two books in the nutritional field (one on diabetes and one on hypertension), and has co-authored a third on brain health.