Speaker:
Claudia Citkovitz, MS, L.Ac., PhD
Description
Clinical experience shows that acupuncture can be extraordinarily helpful in preparing moms for a smoother, easier labor and delivery. However, randomized controlled trials have consistently failed to show any effect of commonly used 'labor induction treatments' such as SP6, LI4 and e-stim on the ba liao points. In this workshop, practitioners will learn key points of differential diagnosis, clarifying which patients are likely to respond to a standard treatment and which are not. Participants will learn to screen for bone-related concerns including occiput posterior. Also covered are constitutional factors affecting soft tissue release and dilatation (including Yin and Blood deficiency, Qi stagnation and Blood stasis), and factors affecting Qi flow and contractions which include Qi and Yang deficiency, damp, fear/anxiety and other emotional factors. For each pathological presentation, practitioners are given clear diagnostic and treatment approaches that include suggestions for acupuncture, ear seeds, acupressure and exercise homework, with plenty of space for adaptation to practitioners' own treatment style. 
Learning Objectives
The practitioner will learn to:
Explain to Western providers why published studies of 'acupuncture induction' do not reflect the potential of clinically appropriate acupuncture to help prepare patients for smooth, effective labor
Assess and treat OP and other bony factors that may impede labor progress regardless of constitution
Assess and treat constitutional and emotional factors to help patients prepare for and initiate labor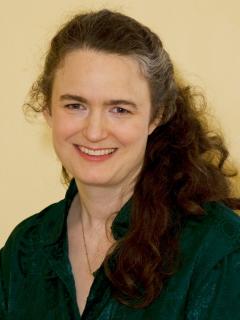 Claudia Citkovitz, MS, L.Ac., PhD
Claudia Citkovitz, PhD, LAc., has led the Acupuncture Service at NYU Lutheran since 2004, supervising 8 acupuncturists who provide inpatient care and clinical instruction in the areas of neurological and orthopedic management, rehabilitation, labor and delivery, pain management. Dr. Citkovitz studied Chinese language in Beijing and acupuncture at the Pacific and Tri-State colleges in New York.  An internationally known lecturer on acupuncture practice and research methodology, she lectures regularly for the American College of Traditional Chinese Medicine, the Oregon College of Oriental Medicine and the Pacific College of Oriental Medicine, the University of Westminster in London and the British Acupuncture Council. Her PhD study on acupuncture during acute stroke rehabilitation was the first conducted in the United States, as was her 2006 study of acupuncture during labor and delivery. Dr. Citkovitz is a frequent peer reviewer and Editorial Board member on journals including Acupuncture in Medicine, BMC Pregnancy and Childbirth, the Journal of Alternative and Complementary Medicine, Explore, and Meridians.  She is a past member of the NCCAOM's Task Force on Hospital-Based Acupuncture, the Tri-State College Advisory Board and the Touro College Institutional Review Board, and is currently a Commissioner of the Accreditation Commission for Acupuncture and Oriental Medicine.
Online courses by speaker offered through Healthy Seminars: