Speaker:
Yaron Seidman, D.A.O.M., L.Ac.
Room:
Fletcher Challenge Theatre
Lecture Description:
Chinese medicine classics often mention seven emotions as internal cause of a disease, however beyond such mentioning there is little practical information on how to diagnose or treat it. Dr. Seidman follows the traditional Huai Xuan doctrine of Western Sichuan in developing a methodology of understanding, diagnosing and treating Heart (emotional) problems. In this talk Dr. Seidman will explain the basic Heart dichotomy and its relation to emotions with an emphasis on increasing fertility. Why do emotions go wrong? How does it impact fertility? and what can be done about it? These three questions are at the core of this talk.
Learning Objectives
1. To introduce the impact of heart emotions on fertility
2.To give another treatment tool for practitioners to help infertility
3.Learn how to better serve a patient suffering from emotional anxiety related to infertility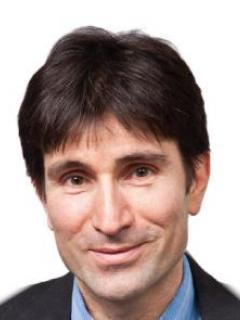 Yaron Seidman, D.A.O.M., L.Ac.
Yaron Seidman, D.A.O.M., L.Ac., a scholar of Chinese Medicine for the past 25 years, an international teacher and lecturer. He authored A Voyage Through Humanity: Poems of the Heart(2001), The Hunyuan Method for Fertility-The Chinese Medicine Cure (2005), Curing Infertility: The Incredible Hunyuan Breakthrough (2010), Hunyuan Fertility: Conception, Babies, and Miracles(2012), Hunyuan Xinfa: The Lost Heart Of Medicine (2013) and Chinese Medicine Liberation: Inner Documents (2015). 
Originated the Hunyuan version of Chinese medicine and Hunyuan Fertility Method in 2002, using his knowledge of both Eastern and Western medicine, the accomplished acupuncture practitioner developed a treatment that is both forward-looking and grounded in the ancient past. 
A native of Israel, Seidman began his studies in modern Chinese medicine from 1989 until 1993 in Israel and New Zealand. Recognizing the deficiencies in the contemporary approach he resolved to Chinese medicine's classical approach. In 1994 he moved to Freiburg, Germany to study classical Chinese language and literature, and began taking frequent trips to China to explore the classics. Among his mentors were celebrated physicians and masters such as Liu Lihong, Feng Zhiqiang and Chen Zhonghua. In his decades of medical research Seidman immersed in the Fire Spirit and Huai Xuan schools of Western Sichuan. Inspired, Seidman set out to rediscover the incredible clinical power of classical Chinese medicine. This resolve gave birth to Hunyuan Medicine and Hunyuan Fertility Method and its remarkable success in treating infertility. After founding the international Hunyuan Research Institute for Chinese Classics, Hunyuan medicine began spreading around the world by many of Seidman's graduate fellows.
Seidman was awarded A Doctor of Acupuncture and Oriental Medicine degree by Five Branches University in San Jose, CA, following a 2-year fellowship and a 300-hour IVF clinic internship.
Honorary titles: Associate in Research, Harvard University.