Speaker:
Jaclyn Chasse-Smeaton, ND
Descritpion
Diagnoses of autoimmunity are on the rise in the general patient population.  Driven by dietary, lifestyle, and environmental factors, autoimmunity can cause damage to tissues and organs throughout the body. Increasing evidence is demonstrating that not only do couples with autoimmune conditions face unique challenges with fertility and pregnancy, but also that unnamed autoimmune reactions within the body can affect hormone balance, tissue integrity, cell quality, implantation, and maintenance of pregnancy.  This presentation will provide attendees with an understanding of autoimmunity as a rising epidemic with a focus on affects on fertility and reproduction.
Learning Objectives
Attendees will be able to:
Understand the most commonly diagnosed autoimmune conditions and their impact on fertility, including Lupus, Hashimoto's thyroiditis, Diabetes, and others.  
Describe and identify the well-recognized autoimmune forms of infertility including antiphospholipid syndrome.
Understand the current literature and draw relevant clinical conclusions for patients who demonstrate signs of autoimmune related infertility.
Correct the underlying drivers of autoimmunity to assist with resolution of optimal fertility, including removal of environmental triggers, improvement of nutrition and microbiota.
Confidently design treatment plans which address the most likely drivers of autoimmune infertility for the patient including nutrition, herbal medicine, functional nutritional supplementation, and medication options.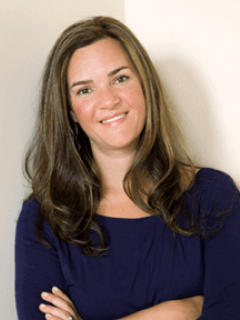 Jaclyn Chasse-Smeaton, ND
Dr. Jaclyn Chasse-Smeaton is a licensed naturopathic physician dedicated to helping couples conceive naturally. Her practice, Perfect Fertility, is dedicated to fertility, sexual health and family wellness.
Dr. Chasse-Smeaton is a graduate of Bastyr University, an avid writer, and international speaker who has taught thousands of doctors the Perfect Fertility methods. She is Immediate Past President of the both the American Association of Naturopathic Physicians and the NH Association of Naturopathic Doctors. She's served on several boards including the American Herbal Products Association and many others.
In addition to doctor, Dr. Chasse-Smeaton's proudest role is of Mother, to a bustling houseful of children and slobbering dogs. They enjoy any family time that includes cuddles, laughter, cooking, gardening, and travel!
Online courses by speaker offered through Healthy Seminars: