Speaker:
Randine Lewis PhD, L.Ac, FABORM
Room:
Fletcher Challenge Theatre
Description
In this three hour presentation, Randine Lewis will discuss the significance of the upper dan tien and its relationship to the other two Cinnabar fields. Continuing the journey through the Inner Warp, we will focus on the upper dan tien's role in governing the entire endocrine system. Participants will learn about the nine palaces (nine heart pains), and evaluate their significance in their own life journey. We will explore the personal and clinical psycho-spiritual healing offered through this symbolic map of the cranium, it's relationship to hormonal balance, and how it represents a guiding force on our path. We will also explore the healing potential of the nine palaces in a clinical setting, not only for discussion with our patients, but how to correlate the palaces to specific acupoints.
Learning Objectives
By the end of the course, participants will have:
An understanding of the theoretical and clinical significance of the nine palaces and their relationship to inner alchemy
A working knowledge of biomedical and energetic imbalances that can arise when one is "stuck" in a palace, experiencing only its heart pain
How to weave the individual's life story into therapeutic principles and acupuncture treatment strategies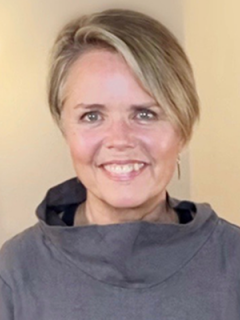 Randine Lewis PhD, L.Ac, FABORM
Dr. Randine Lewis, author of The Infertility Cure, has become the leading expert in treating infertility conditions naturally. Her powerful Eastern program combined with her vast knowledge of Western reproductive medicine has helped many thousands of woman throughout the world, get back their fertility, their hope, and their lives. Dr. Lewis began her studies in Western medicine, and after suffering through her own fertility challenges, overcame them with Chinese medicine. After finishing her medical studies in China, she earned a doctorate in Alternative Medicine, the basis of the program she now offers for the public through The Fertile Soul and for practitioners through Clinical Excellence Fertility Professionals (CEFP)
Online courses by speaker offered through Healthy Seminars: