Speaker:
Kirsten Hurder-Karchmer L.Ac, FABORM
By analyzing over 250,000 BBT charts, I developed a BBT diagnostic system that can help you reveal sub clinical patterns that aren't even producing observable symptoms. In addition to helping you to improve the precision of your diagnoses, this system provides almost immediate feedback on the efficacy of your treatments and allows you to check your work every week.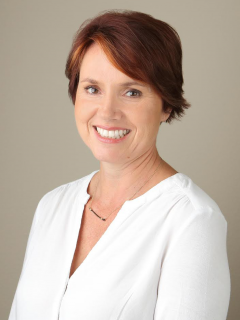 Kirsten Hurder-Karchmer L.Ac, FABORM
Kirsten Karchmer is a Board Certified reproductive acupuncturist and former President of the American Board of Oriental Reproductive Medicine. She pioneered proprietary infertility assessment and treatment protocols that optimize fertility while improving patients overall health. She is also the CEO/founder of Conceivable, a technology enabled fertility solution at 1/100 the cost of IVF, Conceivable ProLine, a modular tincture line for women's health, and Viv Wellness, a woman's health revolution committed to eradicating PMS and cramping.
 
In 2013, Kirsten translated her successful clinical programs into her technology enabled platform that uses machine learning/ AI to provide affordable and impactful reproductive solution. Conceivable was named one of the most innovative health tech start ups from MedTech in 2015, and has been featured in The New York Magazine, Tech Crunch, Huffington Post, MHealth and the Journal of Chinese Medicine. Additionally, she has also pioneered novel applications of basal body temperature charting as a diagnostic tool in women's health.
Karchmer lectures internationally on women's health, the future of integrative medicine, and using technology to better serve patients, providers, and healthcare systems. Kirsten has been recognized as one of the top female start-up founders to watch, the recipient of the Texas Trailblazer award for her innovation in health care and, is also Huffington Post contributor.
Ms. Hurder-Karchmer offers the following free one-hour fertility course through Medigogy.com