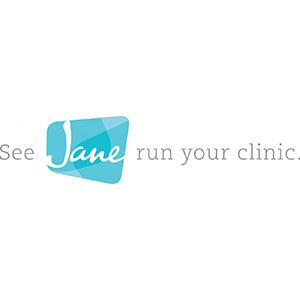 Jane Practice Management Software
Jane is a modern and beautifully designed practice management software designed for and used by practitioners just like you. You might not necessarily love the admin side of running a practice - you probably just want to treat clients, so you need a software that just works! And it needs to work for the admin staff,  the practitioners, the patients booking online and the owners running a business. As a founder of Jane and a clinic owner myself I know that your management software is being used all day every day and is integral to the running of your business.
We work hard (and all the time!) to make that happen smoothly. We are a support centred business with our rapid growth being fuelled by word of mouth. We like to say that Jane has grown as a company the same way you have grown your practice - by providing a great service about which our clients talk about!  I can tell you about Jane's features: available from anywhere and on any device, Jane offers scheduling, secure charting, invoicing, receipts as well as optional online booking and integrated payment processing. But really I find that almost every software out there uses the same words  "intuitive" "simple" "powerful".  So we'd like to prove those claims. What sets us apart is the experience you'll have using Jane.
Come by the booth or meet Jane online at www.janeapp.com and we'd love to show you what Jane can do.