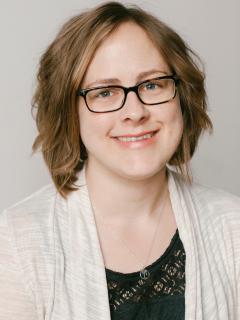 Location:
South Minneapolis, Minnesota
Stefanie Beniek, L.Ac. Dipl. OM, is a Licensed Acupuncturist with Allina Health at Mercy Hospital's MotherBaby Center in Minnesota, where she provides care to inpatients in Labor and Delivery and Postpartum.  As founder and clinician at Family Tree Acupuncture, she specializes in fertility, pregnancy, labor and delivery and postpartum care.
Stefanie received her Master's in Acupuncture and Oriental Medicine from Northwestern Health Sciences University in Minnesota and has been specializing in obstetrics and gynecology from the beginning. She is board certified with the National Certification Commission for Acupuncture and Oriental Medicine (NCCAOM), licensed by the Minnesota Board of Medical Practice and is currently working towards board certification with the American Board of Oriental Reproductive Medicine (ABORM). Completing advanced training in obstetric acupuncture has truly enriched the depth of her practice.
Stefanie has great passion for teaching patients and other medical providers to understand the breadth Traditional Chinese Medicine has to offer in obstetrics and gynecology. She teaches classes regularly on acupuncture/acupressure during labor & delivery and postpartum recovery.
Stefanie lives in South Minneapolis, Minnesota with her husband Tim, their energetic sons Bjorn and Rowan, and lovable dog Chelsea.