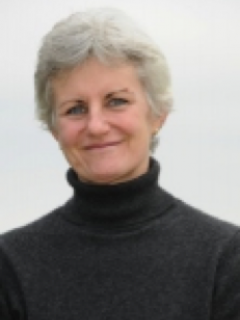 Sarah Budd RN, RM, Dipl. Ac.
Sarah Budd trained as a general nurse and midwife, then as an acupuncturist in London and Nanjing from 1985 to 1988.
She set up an acupuncture service in Plymouth Maternity Unit, then completed a degree in Complementary Health Studies at Exeter University. She was given the first and only full time post as acupuncturist midwife in the UK National Health Service. Over 8,000 pregnant women have been treated with acupuncture in Plymouth, and the service was joint winner of the Prince of Wales' Foundation for Integrated Health Award in 2001.
Sarah worked as a Research Assistant in the Acupuncture Research Resource Centre. She has contributed to text books and journals and continues to teach in acupuncture colleges / universities, at conferences and via Webinars. She recently retired from the NHS but still has a private acupuncture practice and runs courses for midwives and couples on the use of Acupressure for preparation and pain relief in labour. She also set up the first TCM acupuncture course exclusively for midwives in the UK. She is currently studying for an MSc in Advanced Oriental Medicine.
Online courses by speaker offered through Healthy Seminars: